Cheap foamcore signs Vegas are available in Las Vegas. These professional looking signs are in demand by vendors and companies at trade shows and events. The foam board signs are considered temporary signage and companies usually just throw them away after an event.
Foam board signs can be custom made to any size you like. The foam board itself comes in 4ft x 8ft sheets. The signs are then printed and the material is cut off that sheet to make your sign. When a design is larger than 4ft x 8ft, the foam boards are printed like a jig saw puzzle and placed next to each other. So this simulates a one piece sign.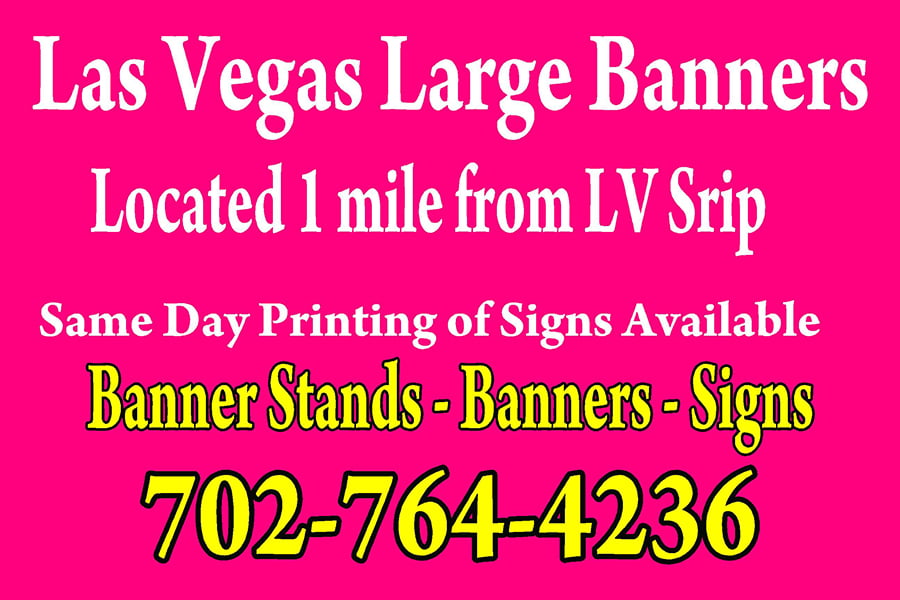 Cheap Foamcore Signs Vegas Can Be Made Fast
Foam board signs can be made fast if necessary. Same day foamcore sign printing is available in Las Vegas under emergency conditions. Usually it is a 2 or 3 day process to have your signs made. But Las Vegas signs shops understand that signs get lost or damaged and need fast replacing. Nothing is worst than spending months planning for a trade show or convention and then finding out at the last minute your graphics are damaged. So in these types of cases, Vegas sign stores try hard to replace your sign graphics . So that the event can go on as planned.
Foam board signs are printed on 3/16ths foam board or 1/2″ thick foamboard. The foam board is then usually laminated to protect the print from scratches. The lamination can be matte or gloss lamination. Matte lamination dulls the design but does not reflect lighting. The gloss laminate looks great but leaves a shinny glossy finish.
Contact a sign shop in Las Vegas for more information about same day printing of foamcore boards and signs.