Custom foam board sign printing is available in the Las Vegas area. Las Vegas is a top tier event destination for trade shows and conventions. It seems that every one wants to have their events and shows in Las Vegas. And why not ? Las Vegas has three very large convention venues to hold the biggest and best conventions in the world. So the Las Vegas Convention Center has over 3 million feet of event space with state of the art facilities. The other tow convention venues have over 1 million square feet of floor space. So these event venues are so large, that it is not uncommon to have multiple events going on under one roof at the same time. Many Las Vegas signs and Las Vegas banners are needed for these events.
The poster board signs are a big hit at the event venues with the many vendors and companies displaying. These temporary signs are cheap in price and look very professional. The foamcore board signs can be custom made to any size you meed. So in addition, these poster signs are full color signage. Meaning you can have the poster board signs printed in any color along with images and pictures. So the signs are then laminated with a matte or gloss lamination to hep protect the print against minor scuffs and damage.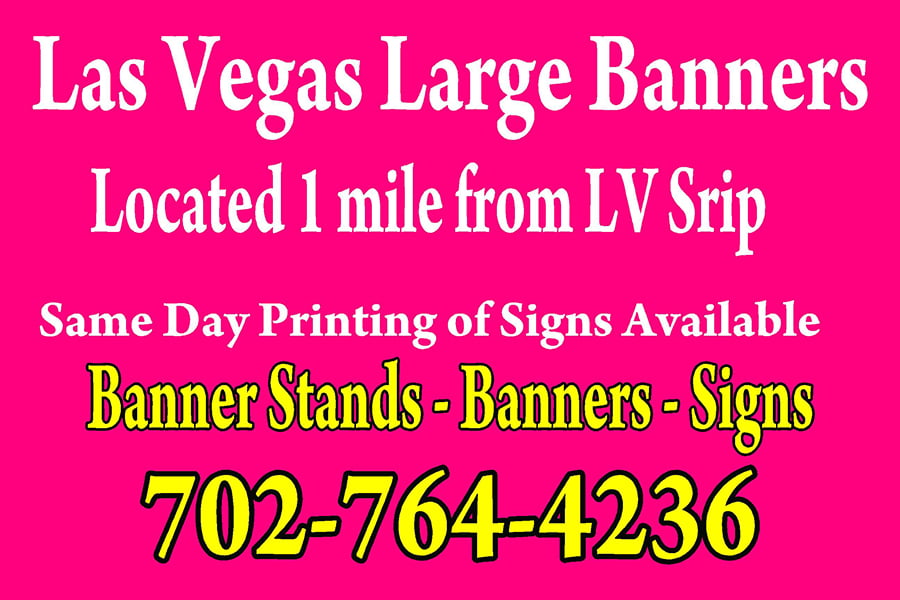 Same Day Custom Foam Board Sign Printing Is Available
Same day signs are available at many Las Vegas sign shops. So the reason being is that the trade shows and conventions always need fast rush order printing. So same day printing of signs is possible at sign shops near the convention venues. These sign shops have modern sign making equipment capable of making signs and banners fast.
So if you need foam boards, Vegas banners or other signs fast, give a local sign company a call today. They will be very happy to assist you.