A foamboard sign is a very popular sign at the tradeshows and conventions in Vegas. There are literally hundreds of these events being held in Vegas every single year. Las Vegas is a top destination for these events. They attract thousands of vendors and companies from all over the world. In fact there are three very large convention venues that have been built in Vegas to hold these shows. So all these venues have over one million square feet of floor space. The biggest of the venues, The Las Vegas Convention Center, has over 3 million square feet of event space. Many signs and Vegas banners are needed for these events.
Foam board signs are very poplar at these events. These foam signs are also known as foam core signs or poster board signs. They are printed on a 3/16ths foamboard or 1/2″ thick foamboard in full color. meaning you can have as many colors printed on the foam signs as you like. This includes foam board printing of images and pictures on your signs. So the foam board signage comes with gloss or matte lamination. The matte lamination dull the appearance a little of the print but does not reflect sunlight. The gloss lamination makes the print shiny, but reflect lighting and camera flashes.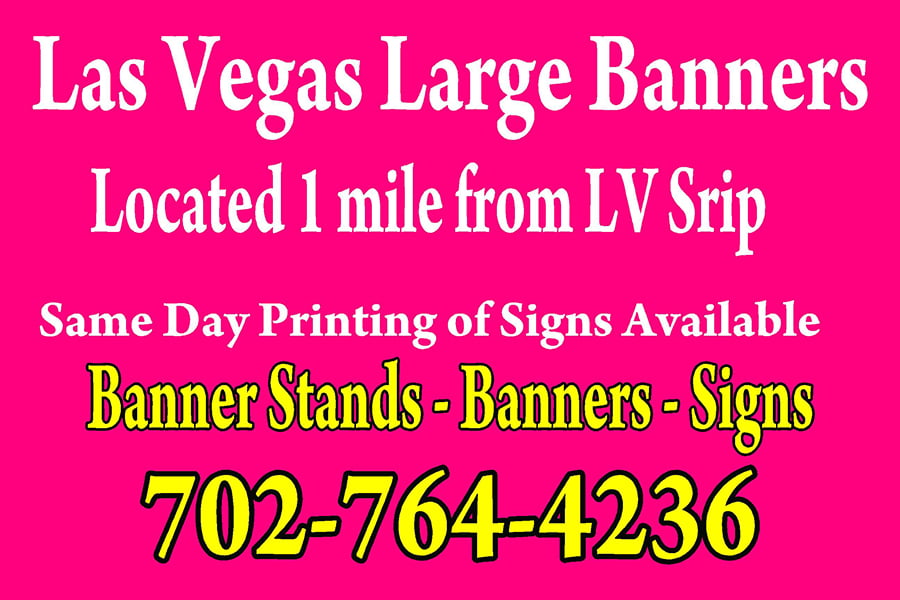 Foamboard Sign Can Be Made Fast
Many signs can be made the same day in cases of emergency. Many times vendors and companies displaying at the shows forget their graphics back home and need them replaced quickly. As the show will not wait. Other times the shipping companies relied upon to bring the sign graphics to Vegas do not deliver on time. In any case, there are many sign companies in Vegas that want your business. They have the necessary equipment to make same day signs.