Vegas tradeshow foamboard sign printing can lead you to getting your foam board signs printed in Las Vegas. The foam board signage is very popular at the many events and shows in Las Vegas. The trade shows and conventions are big business in Las Vegas. People from all over the world flock to Las Vegas to see the new products and services being offered by companies. So the companies by the hundreds come to Las Vegas to display their products. Las Vegas is known as the convention capital of the United States.
Foam core sign printing is usually performed on a vinyl application and then placed on a 3/16ths or 1/2″ thick foam board. So the sticker is laminated with gloss or matte lamination to help protect the print. So the lamination helps protect from scuffs and scrapes. It should be noted that foam board signage is considered temporary signage for indoor use. The weather will warp the foam display sign. The foam core board signs are also full color. So that means you can as many colors printed on your sign as you like. The foam board printing allows for images and pictures to be printed on the signs as well.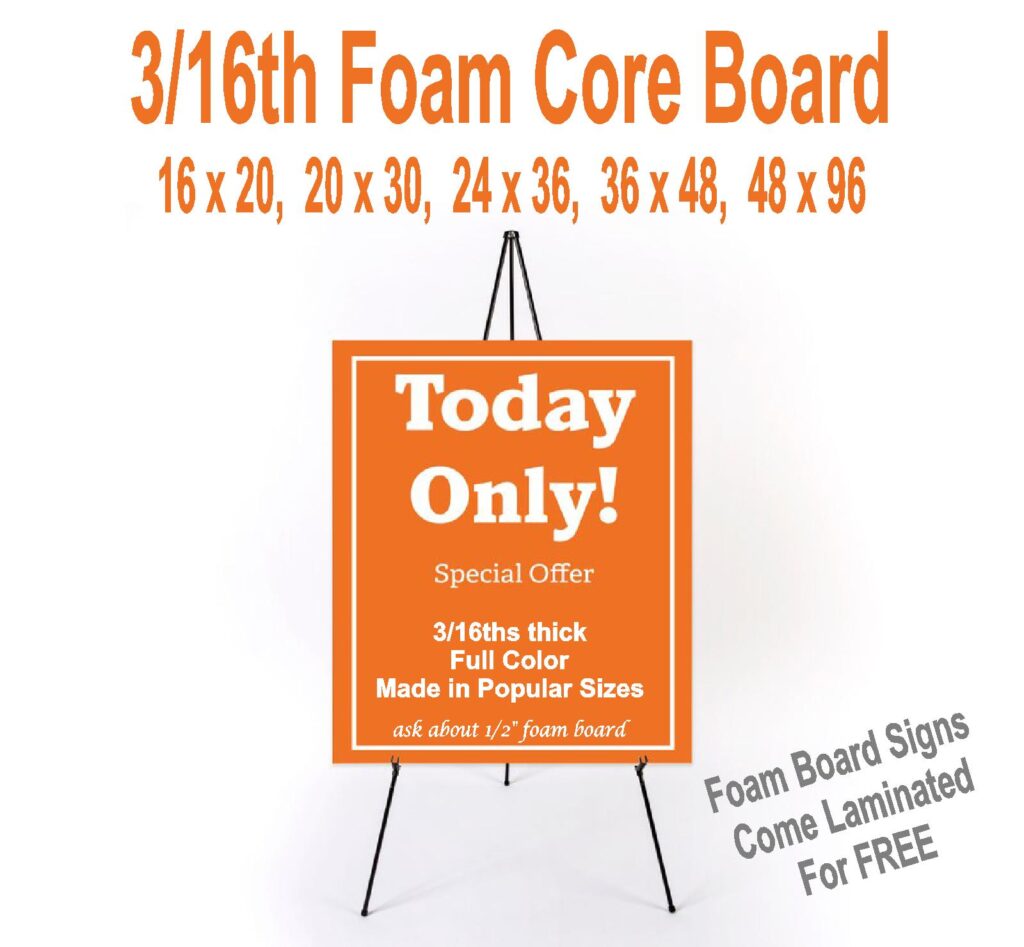 Vegas Tradeshow Foamboard Sign Printing Can Be Printed The Same Day
Vegas foam board signs can be made the same day in some cases. Las Vegas sign shops have some of the most modern printers available. These printers are capable of printing at very fast speeds with the highest quality. Many companies and vendors coming into Las Vegas prefer to have their foam board signage made locally. Since many times the signs get accidentally damaged being shipped or do not show up at all. So if you need Las Vegas foam board signs, just give a telephone call to one of the many local sign stores for assistance.