Next day foam board signs are needed at the many events and shows held in Las Vegas. So this is because many foam board signs shipped into Vegas or brought here get damaged. The foam core signs are fragile. Because they are made with foam.
In the fast-paced world of trade shows and conventions, having the ability to create and display eye-catching signs is imperative to get customer's attention. Foam board signs have emerged as a popular choice due to their versatility, affordability, and ease of use. With the advent of the modern sign printer, businesses can now get foam board signs and foam core signs at a moment's notice.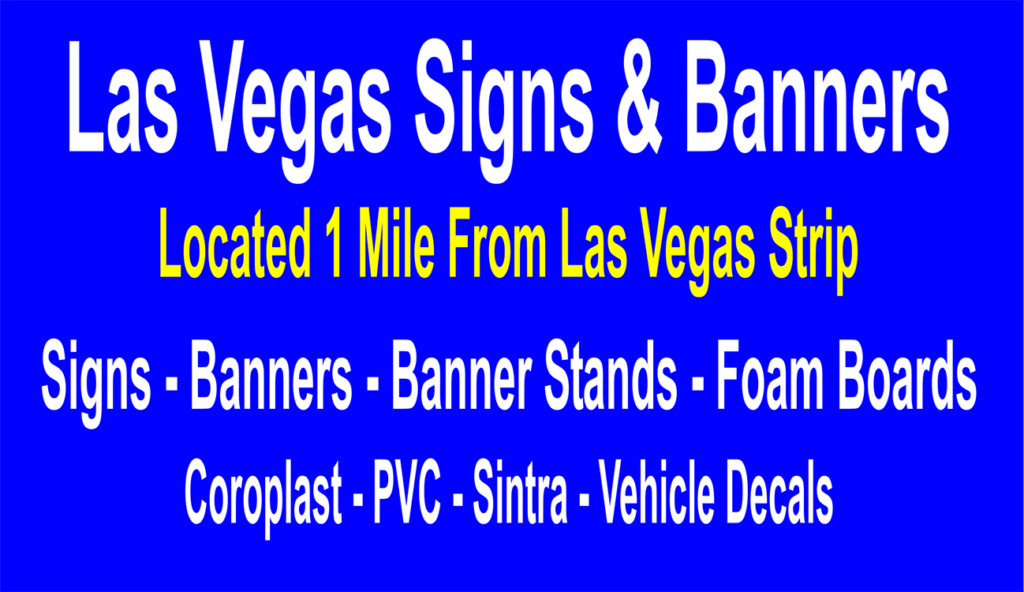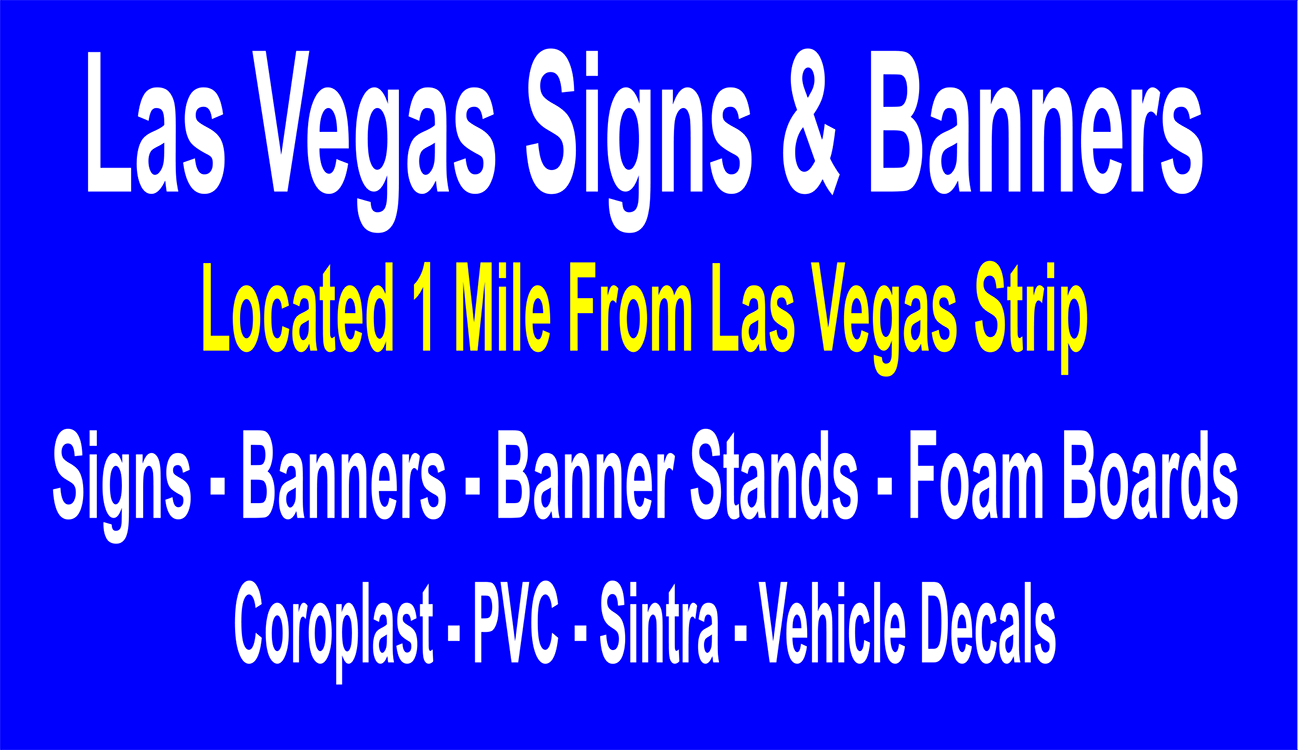 What are Foam Board Signs?
Foamboard signs, also known as foam core board signs, are lightweight, rigid displays commonly used for various promotional and informational purposes. These signs are popular at the trade shows in Vegas because they are inexpensive. They consist of a foam core sandwiched between two paper or plastic surfaces. The foam core provides stability while the outer layers offer a smooth and printable surface. The foam core signs usually come in 3/1th thick or 1/2″ thick substrates. This construction makes foam board signs easy to handle, transport, and display.
Foam Core Signage Offer An Array Of Benefits
Cost-Effective: Foam core signs are budget-friendly, making them an attractive option for businesses of all sizes. Their affordability allows for large-scale printing without breaking your budget.
Versatile: These signs can be used for a wide range of applications, including trade shows, business presentations and retail displays. They can be used for both indoor and short-term outdoor use.
Custom Foam Board Signs: Foam board signs can be easily printed with vibrant graphics, text, and images. This customization capability makes them ideal for conveying brand messages and promotional content effectively.
Lightweight and Portable: The lightweight nature of foam board signs makes them easy to transport and set up. So this is good for businesses showcasing their product lines in trade shows or events. The Vegas foam boards need to be packaged carefully if shipped. As they are fragile.
Quick Turnaround: With the introduction of next day foam board printing services, businesses can now obtain foam board signs with minimal lead time. So thus allowing for last minute marketing changes or strategy change.
Where Are Next Day Poster Board Signs Used ?
Retail Promotions: Retailers can capitalize on next-day poster board signs to promote sales or discounts. So these signs can be strategically placed within the store to attract customer attention and drive sales.
Event Signage: Whether it's a corporate seminar, conference, or community event, foam board signs can serve as informative and directional signage, guiding attendees to different areas.
Presentations and Meetings: Professionals can use poster board signs to enhance presentations, displaying key points and visuals. So this helps in delivering impactful messages to the audience with visual stimulation.
Trade Shows: Trade shows are events where businesses need to make a strong impression. Next-day foam board signs enable exhibitors to create signs and displays that stand out from the competition.
How To Design Las Vegas Foam Board Signage
Design: A well executed design is essential for successful foam board sign marketing. Make sure that your graphics, text, and images are clear, concise, and aligned with your branding. The colors used should match your company colors.
Sign Pictures: Top quality images will result in crisp and sharp prints. Make sure your design files meet the printing requirements to avoid pixilation or dithering.
Foam Board Sign Size and Shape: Determine the best size and shape of your foam board signs. Choose a size for the intended use and display area. So consider both visibility and practicality.
Quantity: When ordering next-day foam board signs, determine the quantity you need to achieve your marketing goals
Next-day foam board signs have changed the traditional way businesses approach promotional and informational displays. The Vegas foam core signs affordability, versatility, and quick turnaround make them an invaluable asset for business and people displaying at the event venues. Your local Vegas foam board sign company will have more information. So give them a call today.