Custom foam board printing Vegas is available for those foam core board signs. These foam board signs are very popular for business presentations as well as convention venues. Businessmen use these foam core board signs as props during business presentations. The signs are cheap in price. So the business people really like them. Also, double sided foam board signage is available. So if you hang your foam board, you can print the same print on both sides or a different print.
Using foam core board signs at conventions is a major advantage. The foam board signs are cheap and can be printed in different languages. So on one side of the sign you can have English text and the other side Chinese text or another language. This is an advantage because many times the majority of people attending these events are from another country.
The key to success on these Vegas foamboard signs is having a clear and concise design. Using clear and easy to read fonts make the foam core sign easy to understand. Using top quality pictures and graphics enhance the appeal of your Vegas signs. The top quality images reflect the quality of your products you are promoting.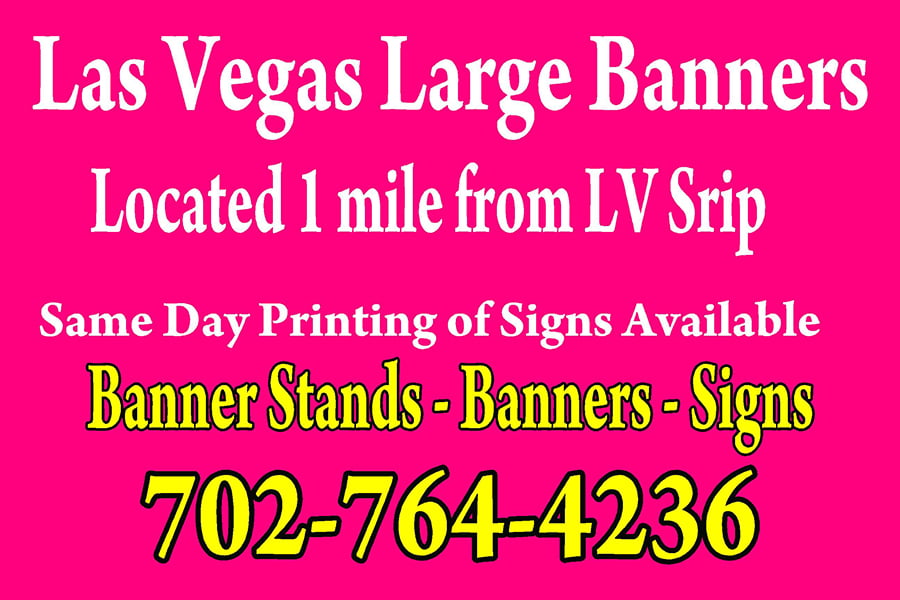 Custom Foam Board Printing Vegas is Great For Conventions.
So many signs and banners are made for the Vegas conventions and trade shows. These events bring thousands of vendors and companies to Vegas displaying their products and services. So one of the most popular signs are foam core board signs. These portable and temporary signs are great for using for one event. They are lightweight and are very professional looking. Vendors place these foam board signs on easels or on top of tables . So they can easily be seen by people walking by.
Vendors and companies like to have their signs and Las Vegas banners printed in Las Vegas. Because often the signs and Vegas banners will get damaged during the transportation phase. Also they will not arrive in time for the event. As snow storms and other weather conditions interfere with shipping times. The banner printing or sign printing in Las Vegas also saves a lot of money on expensive shipping. It also guarantees your signage will be available in Las Vegas when you arrive for your event.
Foam board signs are usually printed on a 3/16ths foam board substrate. The foam board signs can be full color and have pictures printed on the signs. The foam boards are then laminate in your choice of gloss or matte. The gloss lamination allows for a very shiny appearance that looks great. However the shiny gloss laminate has a tendency to reflect light. The matte lamination is a little duller and will not reflect light. So it is the customers choice between laminate types.
Contact your local Vegas sign company to help you with your foam core board sign needs. These sign shops will be located close to the Las Vegas strip for easy access for pick up and delivery. Same day foam board sign printing is a possibility.