Foamcore sign printing in Vegas is needed for the many exhibitions and events held in Sin City. Whether you're promoting an event, conveying important information, or using signs for branding purposes. The presentation of your message plays a crucial role. One versatile and popular medium for achieving impactful visual communication is foam board signs. In this article, we'll explore the ins and outs of foam core board sign printing and how it can elevate your messaging strategy.
Foamcore, also known as foam board, is a lightweight and durable material. That consists of a polystyrene foam core sandwiched between two layers of smooth, rigid paper. This construction gives a foam core board sign its sturdiness while remaining lightweight and easy to handle. These qualities make foam board an excellent choice for creating signs and displays. The people displaying at the conventions and trade shows like these lightweight signs.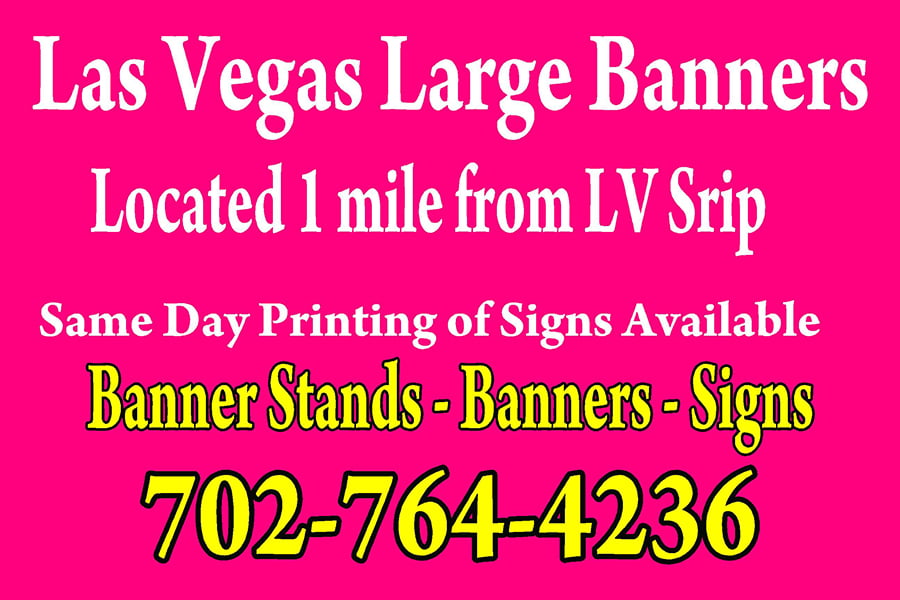 Foamcore Sign Printing Is Easy And Gives You Many Options.
Las Vegas foam core signs are incredibly versatile. They can be used for a wide range of purposes, such as trade show displays, retail signage, event announcements, educational presentations, and even art exhibitions.
Cost Effectiveness : Foam board sign printing is cost-effective, making it an attractive option for businesses, organizations, and individuals working within budget constraints. Despite its affordability, foam core signage maintains a professional appearance.
Ease of Printing: Printing on foamcore is relatively straightforward. Allowing for high-quality results. Both digital and traditional printing methods can be used to achieve vibrant colors and sharp graphics on foamcore surfaces.
Lightweight and Portable: The lightweight nature of foamcore makes it easy to transport and set up. This is especially advantageous for events, trade shows, and presentations where quick assembly and disassembly are essential.
Customization: Foamcore signs can be easily customized to suit your specific needs. Whether you require a small informational sign or a large-scale display, foamcore can be cut and shaped into various sizes and shapes.
How Are Foam Board Signs Made ?
Foamcore sign printing involves several key steps to ensure a successful and visually appealing outcome:
Design: Begin by creating a well-thought-out design for your foamcore sign. Consider the message, branding elements, images, and colors that will effectively convey your intended communication.
Preparation: Prepare your digital design file according to the printing specifications provided by your chosen printing service. Ensure that the dimensions, resolution, and color mode are appropriate for the desired print size.
Printing: Depending on your project's complexity and budget, you can opt for digital printing or offset printing. Digital printing is suitable for short runs and quick turnarounds, while offset printing is ideal for large quantities and precise color matching.
Mounting: Once the design is printed, the next step is mounting the printed material onto the foamcore board. This is typically done using adhesive materials that securely bond the print to the foamcore surface.
Finishing: After mounting, the foamcore sign can be trimmed to its final dimensions. Additional finishing touches, such as lamination or protective coatings, can be applied to enhance durability and longevity.
How To Make The Best Foamcore Sign
Simplicity: Keep your design clean and easy to understand. Avoid cluttering your Las Vegas foam board sign with excessive text or images that may confuse or overwhelm viewers.
High-Quality Imagery: Use high-resolution images. So as to maintain crisp and clear visuals on your foamcore sign.
Contrast and Readability: Ensure a strong contrast between text and background colors for optimal readability, especially from a distance.
Brand Consistency: Incorporate your business colors, logo, and fonts to maintain consistency with your overall branding strategy.
Placement: Consider the intended placement of your foamcore sign. Whether it's indoors or outdoors, the environment may impact your choice of materials and printing techniques.
In Conclusion
Foamcore sign printing offers a versatile and cost-effective solution for effective visual communication. Its lightweight and customizable nature, coupled with the ease of printing, make foamcore signs a popular choice across various industries. By following best practices in design, printing, and finishing, you can create foamcore signs that effectively convey your message and leave a lasting impression on your target audience. Whether you're promoting an event, advertising a product, or sharing vital information, foamcore signs are a powerful tool in your communication arsenal.