Vegas double sided foamcore signs are temporary type signage used at events and shows. These affordable foam board signs are light weight and look very professional. Vendors and companies displaying at the event venues will use these signs to promote their products and companies. So then after the event is over, they simply throw them away. The light weight signs can be placed on table tops and on easels. Many event venues will use these foam core signs as directional signages. So as to let people know where they are and what the layout of the event is.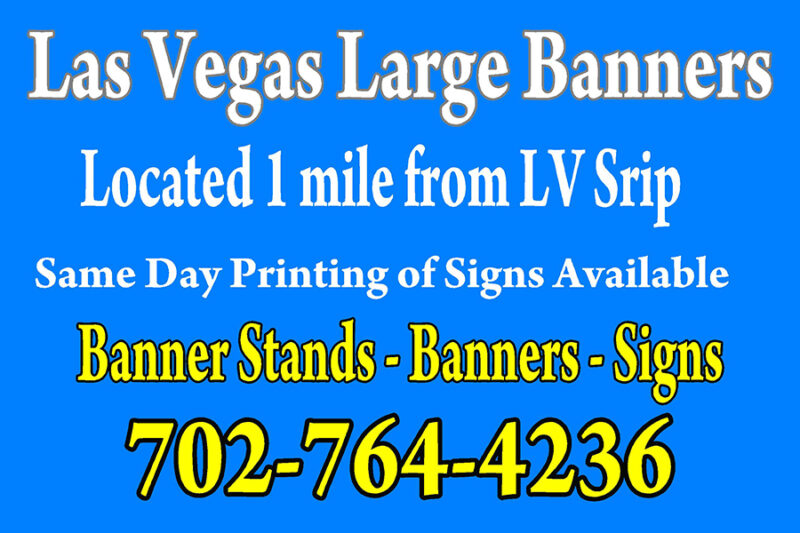 What Are Vegas Double Sided Foamcore Signs ?
A foam core sign is a foam substrate with a outer paper shell on the outer sides. The foam board signage usually is 3/16th or 1/2″ thick. The outer paper covering allows the foam to be printed on. During the foamboard printing process, you can print as many colors on the foam board as you like. So this includes pictures, images and logos. The foam board sign is then laminated to help protect the sign against scuffs and scratches. The foam board printing allows for one side of the sign to be printed or both sides. Usually only one side is printed for display. However, you can print on both sides of the foam boards.
Companies will use both sides of a foam board at events and shows. They will hang these double sided foam board signs. So you can see them coming or going. In other cases, the double sided signs are placed in stands. Sometimes the company will print one side of the sign in English and the other side in a foreign language. So if the convention attracts thousands of Chinese speaking people, it is wise to make signs in the Chinese language.
How To Design A Foam Board Sign
Successfully designed foamboard signs will be utilizing top quality pictures. The quality pictures are required to reflect professionalism on you company and products. Using clear and simple text to make the sign easy to read is advisable. Utilizing easy to read fonts also makes sense so that people can understand your sign. The use of vibrant and bold colors will garnish attention to your foam board signage.
The foamcore board signs come in many different sizes. Some of the more popular sign sizes are:
16×20 foam board sign
28×24 foam board sign
24×36 foam board sign
36×48 foam board sign.
The foam board can be made in many other custom foamboard sizes. So just ask your local Las Vegas foam board printer what other sizes they can make it in.
Conclusion
The vendors and companies displaying at the event venues usually order their signs in Las Vegas. So this is because it saves a lot of money on expensive shipping costs. It also guarantees that your signs and banners will be in Vegas when you arrive. So many times signs get damaged while being shipped into Las Vegas. Las Vegas sign stores offer delivery of the signs to your hotel or event venue.