Vegas tradeshow booth display signs are needed for the many events and exhibitions that are held in Las Vegas. Each year there are hundreds of trade shows and events held in Las Vegas. So thousands of vendors and companies from many countries come to Vegas. So they can show off the newest products and services. Many signs and banners are needed for these events.
The most popular tradeshow booth sign is the sign banners. These vinyl banners can be made to custom sizes to meet your marketing expectations. The banners are full color. So that means as many colors as you want can be printed on them.
Las Vegas tradeshow banner stands are also used a lot for tradeshow booth signs. These portable banner stand displays can be placed anywhere in your display booth. The banner stands are self standing. So that means they are very portable. The basic and most popular banner stand model is the 33 x 78 banner stand. This sign stand has almost 17 square feet of printable space. So that is a lot of information which makes them so popular. The banner stands come in many different sizes.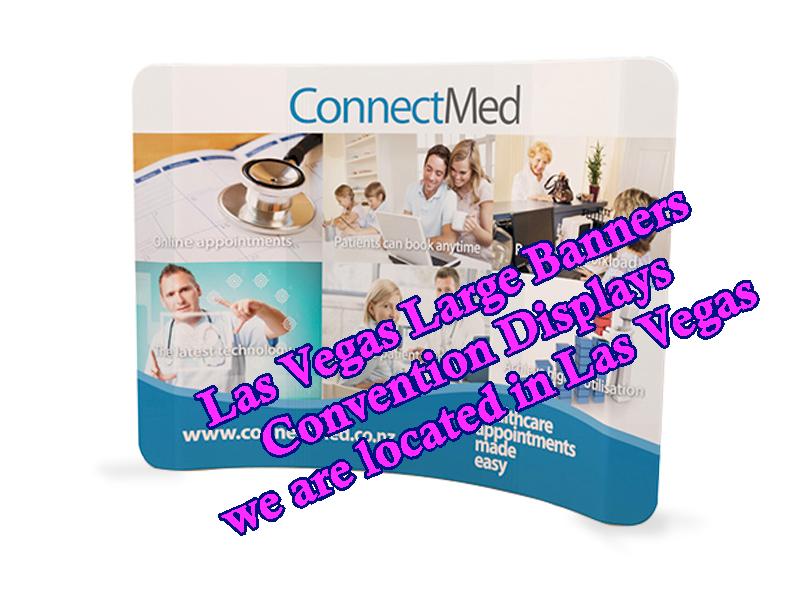 Vegas Tradeshow Booth Display Signs Can Be Sold in Kits
Trade show booth sign displays and convention booth sign displays can be bought as a package. These packages allow for a 8 ft. or 10 ft. display sign set up. The signs have a frame and then a fabric banner is placed over the frame. The fabric print is stretched so it appears to be wrinkle free. These tradeshow sign kits all come with a easy transportation bag. The signs can also be replaced with other fabric prints for future shows at a much reduced price. Your local Las Vegas tradeshow sign company will have more information about tradeshow booth signs.