Vegas trade show signs are in big demand during the busy trade show season in Southern Nevada. There are hundreds of conventions and trade shows happening every year in Vegas. Las Vegas is a top destination for these events. These events attract thousands of companies and vendors who display the newest products and services available. Many trade show signs and trade show banners are needed for these events.
The trade show banners are self explanatory, They are vinyl banners that are displayed at the different trade shows. They can be small or large banners. The companies will use these trade show banners to depict company product information on a large scale. So this way people can easily identify what products or services you are promoting. Sometimes they will place these tradeshow banner signs at the rear of their booths. So as you stop and read the information on the backdrop banner, a sales team member can approach you. The convention banners are cheap and fast to make.
Trade show signage also includes retractable banner stands, foam board signs, and posters. All these signs can be made quickly and are full color. Meaning you can have as many colors ( along with pictures ) printed on the signs as you like.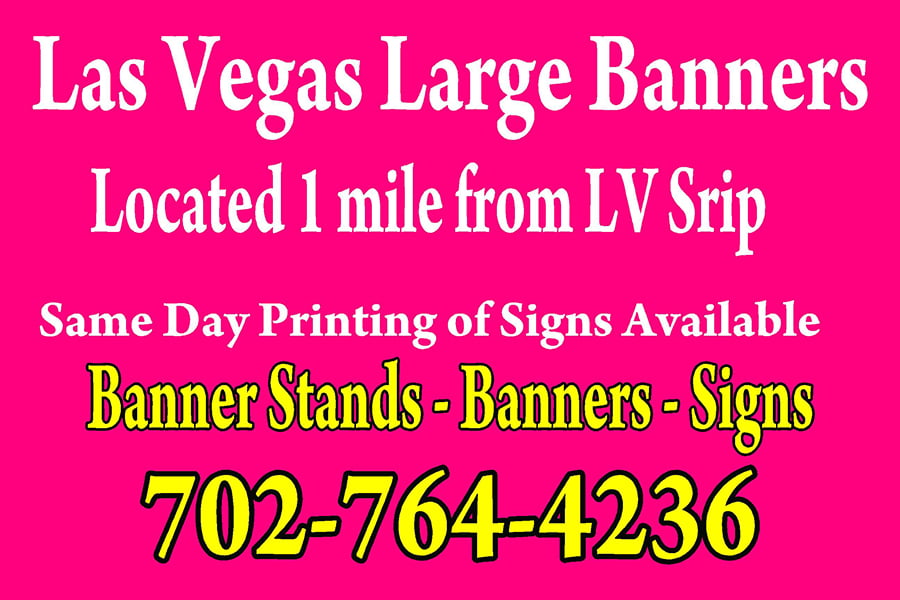 Vegas Trade Show Signs Can Be Made Quickly
Same day tradeshow signs are also possible in many cases. The reason being is the sign shops in Las Vegas near the convention venues have state of the art sign making equipment. This sign making equipment prints Vegas signs and Vegas banners faster than ever before. Plus these signs and banners Vegas are made in higher quality because of these large printers.
Sp contact your local Las Vegas trade show sign company for more information on these event signs. They have all the necessary equipment to make your signs and banners cheap and fast.