Vegas low price backdrop displays are available in Las Vegas. So with all the trade shows and conventions that take place in Las Vegas. Many signs and banners are needed for these events. The vendors and companies displaying their products at these events love the big backdrop displays. So since Las Vegas has many sign shops. The best priced signs and banners are available for purchase.
So there are many options for the convention backdrop display signs and trade show backdrop display signs. The 8ft backdrop display is a very popular model sign that comes in a straight or curved version. Also the 10ft backdrop display sign come in the straight or curved version as well. These background display signs are easy to set up and take down. So best of all is that you do not have to use union labor to set up the signs. The signs all come with a easy to assemble frame that allows for a fabric banner to be pulled over it. Once the fabric banner is pulled over the frame it is zipped shut. So tension on the fabric banner keeps the display sign wrinkle free.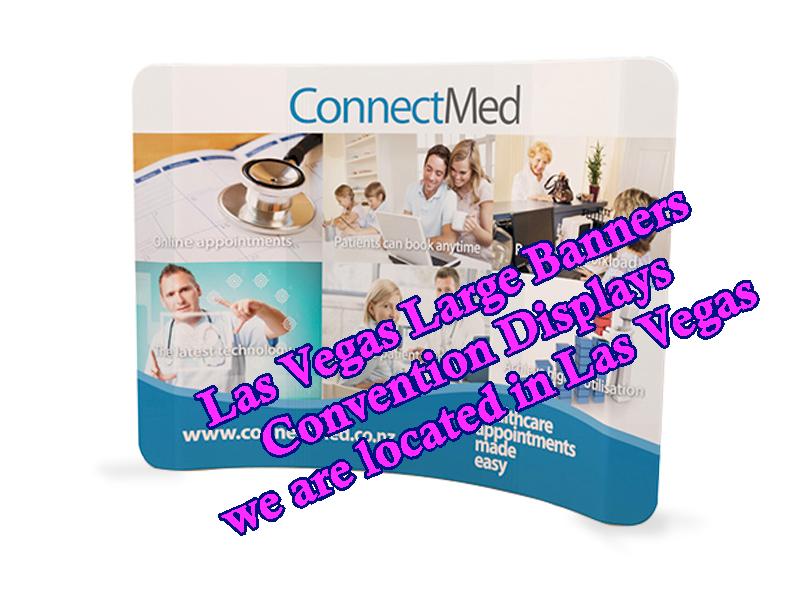 Vegas Low Price Backdrop Displays Are Not Expensive
The 8ft backdrop display sign is less than $600.00 and so is the 10ft background display sign. The tradeshow display signs are full color signage. So that means you can have as many colors on the fabric banner as you like. Las Vegas retractable banner stands can also be used as backdrop signage. So by placing two or three banner stands next to each other can build a banner wall. The three banner stands look like one large image.
Your local Vegas banner store will have more information about background signs. They work great at the convention venues and do not cost a lot of money. Plus they can be used many times over as they all come with a travel bag.