Large foam board printing is available in Las Vegas. This popular signage is used quite frequently at trade shows and conventions in Vegas. Vendors and companies like these lightweight foam board signs. Also they are affordable and used as temporary signage. So after an event, they can simply be thrown away.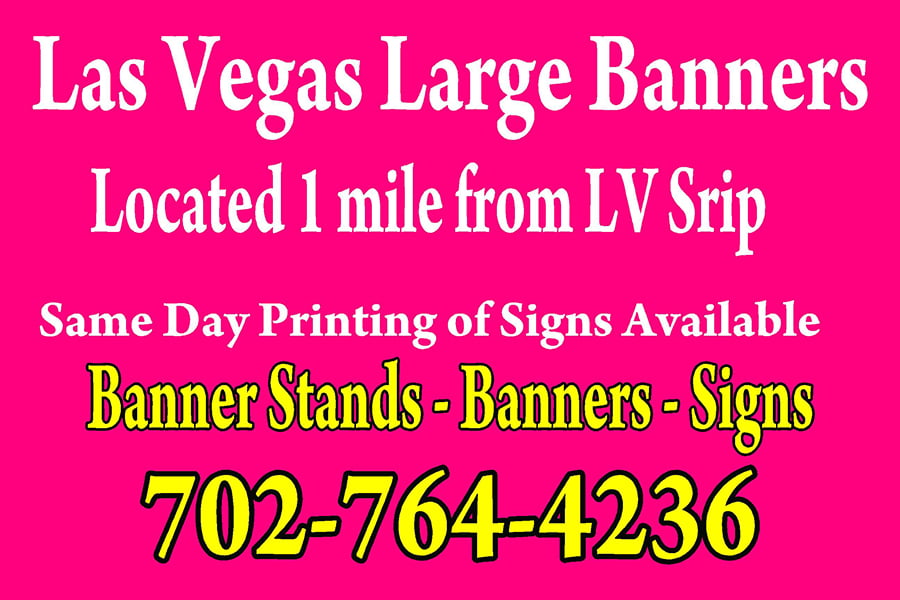 Vegas Large Foam Board Printing is Great For Trade Shows and Conventions.
Hundreds of conventions and trade shows take place in Vegas every year. This attracts thousands of vendors and companies to display their products and services. So this brings millions of people from around the world to Vegas. Thousands of signs and banners are needed for the displays at these events. Foam board signs is one of the most popular forms of signage. They make for great directional signs. Also for hanging signs since they are not heavy. They can be printed in any color and have pictures and logos printed on them as well. Also these signs can be printed in many different custom sizes.
Poster board sign printing is usually performed on 3/16th thick foam board. Also on 1/2″ thick foam board. The foam board prints can be as large as 48″ x 96″. But large foam board signs are available if you print on different foam boards and then assemble them to look like 1 design. The 3/16ths thick foam board signage is the most popular style. Also these poster board prints can be double sided. Gloss lamination or matte lamination help protect the foam board signage from scratches. Matte is good for non glare and gloss lamination is great if you want a shiny finish.
Poster board signs can be printed at any of the local Vegas sign stores. That service the conventions and trade shows. Also these signs can be printed fast and at an affordable price.