Vegas custom foamboard signs are used at Las Vegas conventions and trade shows. Vendors and companies displaying at these events like the lightweight foam signs. Also the foam board sign printing gives a very professional appearance. These temporary signs are simply tossed away at the end of a convention. Companies like to have them printed in Las Vegas. Foam board signs are fragile and often get damaged during the shipping process. The show must go on and replacement signs are available for lost or damaged graphics.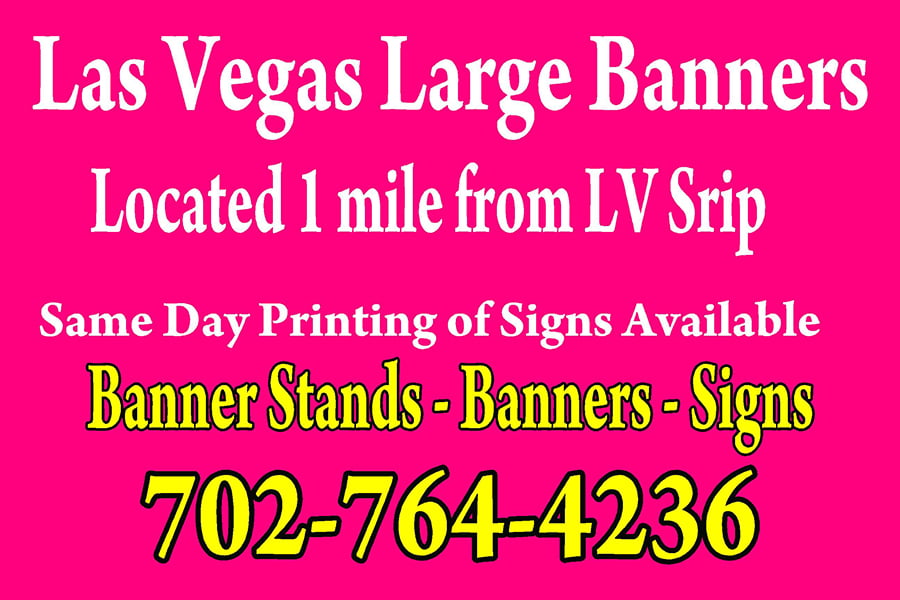 Vegas Custom Foamboard Signs Can Be Made in Many Sizes
Las Vegas foam board printing can be in any size. The three most popular sizes of foam boards is the 18″ x 24″ foam board sign. Also the 24″ x 36″ foam board sign. And the 36″ board x 48″ foam board sign. These foam board signs are printed on vinyl and then applied to a 3/16ths foam core substrate. The vinyl application ( which is full color ) is then applied to the foam board. The vinyl application is generally laminated with gloss or matte lamination. So this helps protect the print.
Foam board signage generally come in two different thicknesses. The standard 3/16ths thick foam board. Also the 1/2″ thick foam board. These foam board signs are generally considered short term signage. The foam boards are subject to weathering in the cold and heat. Foam boards make wonderful short term signage at the trade show and convention venues. Many companies prefer to have the foam board signage made locally. So as to avoid damage to these delicate signs. Las Vegas casinos will use 1″ thick foam boards as stand up signs in the casinos.
Your local Las Vegas 5 star Yelp sign company can answer your questions. The foam boards can be made rather quickly if necessary. Standard turnaround time is 2-3 days.