Vegas custom foam core signs are being used at conventions and trade shows with great success. These temporary signs look very professional and are very light weight. So the foamboard signs are also cheap in cost. They have become a favorite among vendors and companies displaying at the conventions and trade shows. So these signs are great for informational signs and for directional signs.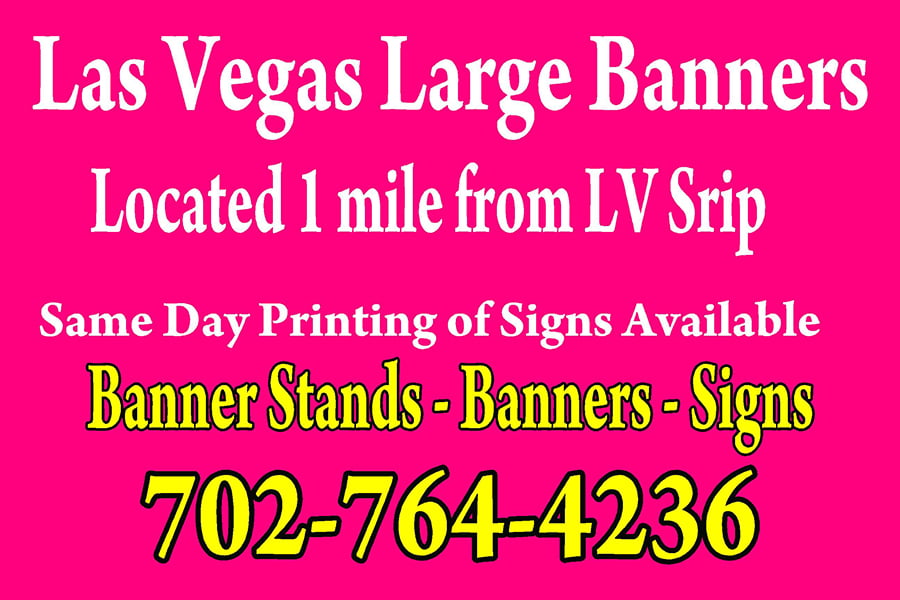 How Are Vegas Custom Foam Core Signs Made ?
Custom foam board signs are printed on 3/16ths or 1/2″ foamboard. The inks used are latex or solvent inks that bring to life your design in bright and vivid colors. The foam boards once printed can be laminated. So this lamination helps protect the print against scuffs and minor damage. The lamination can either be matte lamination or gloss lamination.
So the matte lamination dulls out the print a little but it does not reflect lighting. The gloss lamination makes for a shiny appearance of your foamboard sign. So the bad part of it is that it reflects lights. So it will make it hard to take pictures and see at times.
Many vendors and companies coming into Las Vegas for the events and shows. Will purchase their signage at local Las Vegas sign shops. So this not only saves money on shipping. It allows for easy traveling to know that your signs and banners are waiting for you in Las Vegas. So many times while signs are being shipped into Las Vegas for an event they come up damaged or missing. Also during the winter season you have to consider the weather to determine if weather conditions will delay graphics.
Smart businesses use local sign shops for their convention and trade show printing. If your signs get damaged or lost also realize that many Las Vegas sign stores offer same day sign printing.