Vegas convention foamcore signs are considered temporary signage. So these foam board signs are made with foam board and designed to last a short time. The foamcore signs are used indoors as the heat of the outdoor weather would warp them So also wet weather warps the signage as well. However they are perfect for temporary signage for an event or show in Las Vegas. The foam signs look very professional and are inexpensive. So many companies and vendors showing off products at the event venues will use them for a few days and then simply toss them away afterwards. The companies displaying at the shows prefer to have these signs made in Vegas. As shipping often gets them damaged because they are fragile. It also saves shipping costs.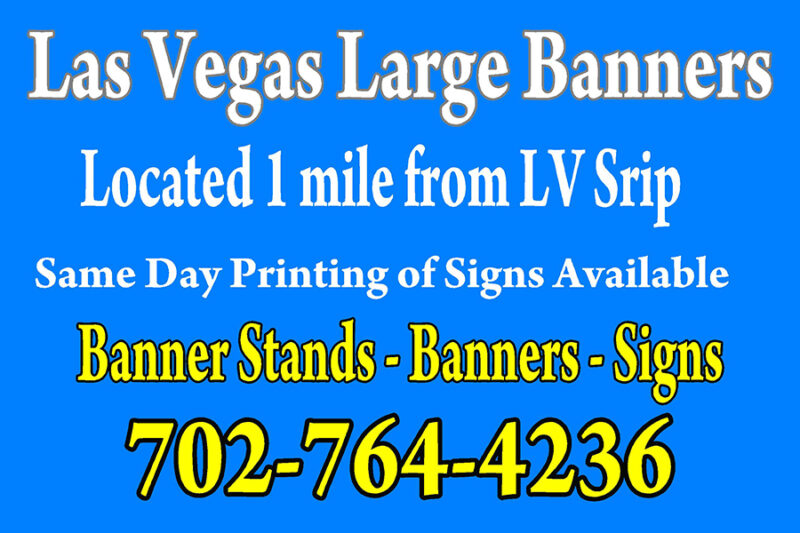 How Are Vegas Convention Foamcore Signs Printed ?
Las Vegas foam board signs are printed on 3/16ths or 1/2″ thick foam board. The foam board is made up of three pieces. So two outer pieces which allow the sign to be printed on and a inner foam price. They are glued together so that they do not separate. Las Vegas foam board printing allows for a full color print. So you can have a lot of colors on it as well as printing pictures on the foam boards. The foam core board signage can then be laminated with a gloss or matte laminate. The gloss lamination brings a shiny appearance to the sign. The matte lamination dulls out the colors but does not reflect light like the gloss lamination. There is no additional cost for lamination.
Your local tradeshow sign printer can assist you with answers to your questions. Give them a call today if you should need some tradeshow foam board signs or other type of signage for your event.