Vegas big check foamboard signs can get you those large presentation checks for your event as seen on television shows. So these large foamboard checks are usually 2ft tall x 4ft wide and can be seen from far away. People stand behind the check signs as pictures are taken.
The checks are usually presented to people in large amounts so as to advertise the amount and company giving the check away. Las Vegas area casinos like to use these large check signs for payouts of large jackpots on slot machines. As you walk into casinos many times they will have pictures of large check presentations on the walls to impress you. Television shows will also use this type of marketing scheme for their viewers at home.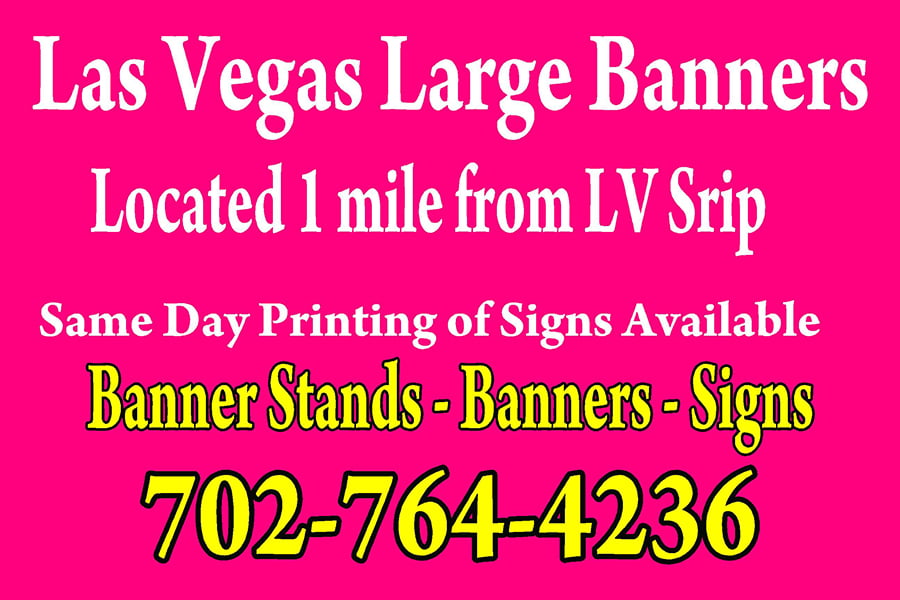 How Are Vegas Big Check Foamboard Signs Made ?
Large foam core check signs are generally made with a 3/16th foam board. The foam board is either printed directly on or a vinyl application is applied to the foam board. The print is then laminated to help stop scuffing and scratches of the foam board. So a matte laminate is usually applied to the big check sign. This allows for a dull appearance of the check but it helps protect the check against light reflections. A gloss laminate makes the big foamboard check glossy and shinny. However it reflects light and is hard to take pictures.
Large foam board signs can be custom made to any size you like. The foam boards are full color signs. So that means you can have as many colors or combination of colors on the signs as you like. Also the checks can have logos and pictures printed on them as well. Your local Las Vegas sign store will have additional information on the foam board check signs.