Tradeshow backdrop printing Las Vegas is very popular at the Las Vegas trade shows. Vendors and companies who are showing off their products and services at these events like large backdrop signs. So they place these large backdrop banners at the back of their display booths. So as people walk by their booth and look inside, they can see the large signage in the background. This creates a lot of interest and gets people to stop and inquire about the products. So then the sales people gt to use the backdrops as a prop to help sell the products. Many smart businesses are printing pictures of their products on these large backdrop banners.
These large trade show backdrop signs can be made to any custom size to fit your trade show booth. So in addition, you can purchase easy to assemble trade show backdrop displays in the popular 8ft wide and 10 ft wide models. These trade show backdrop sign displays come in a kit with everything you need to assemble and display your signage. The fabric banner is placed over the frame to create tension and makes it have a wrinkle free appearance. These tradeshow display signs are popular because once you have the kit, you can simply just order another fabric banner at a reduced price.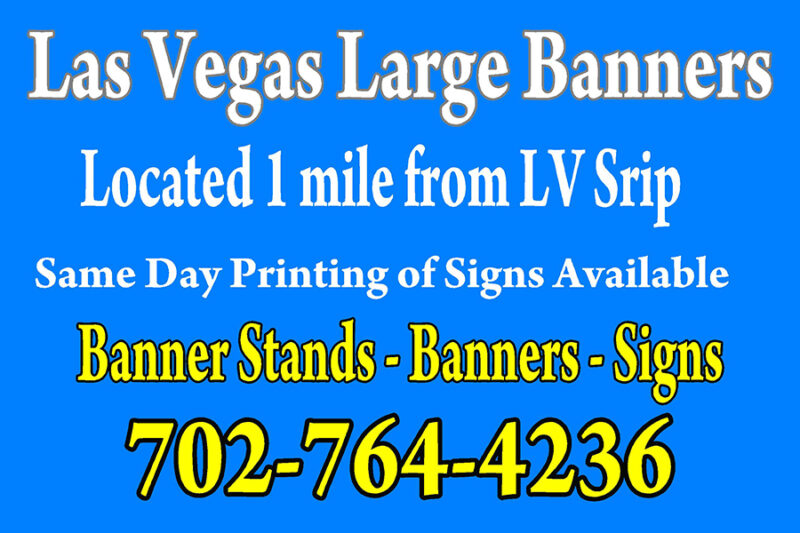 Tradeshow Backdrop Printing Las Vegas Is Not Expensive
Trade show signs are not expensive. Many Las Vegas sign shops have state of the art printers capable of banner printing and sign printing at very fast speeds. So all this speed does not reduce quality. So this is just one reason the prices of tradeshow signs and banners have been coming down in the last few years. The sign printers are printing faster than ever before with higher quality. This increase in production has lowered the prices of signs and banners.
Many vendors and companies prefer to have their signs printed in Las Vegas. It saves money on shipping and you do not have to worry about lost or damaged graphics. Because of the shipping companies errors.