Trade show signs Vegas are in big demand during the busy trade show season in Las Vegas. Las Vegas is a major destination for trade shows in the world. Las Vegas is the perfect place to hold these events. We have year round good weather. So while the rest of the country is neck deep in snow, Southern Nevada is usually in the 60's and sunny. Also, Las Vegas has the infrastructure in place to meet the needs of thousands of people attending these events. The Las VEgas casinos have thousands of hotel rooms, many first class restaurants, entertainment and of course, gambling. Many people have come into Las Vegas for a trade show or convention and left with thousands of dollars in winnings.
So many Las Vegas signs and Vegas trade show banners are needed for these events. Some of the more popular signs are the large backdrop banners, poster board foam signs, retractable banner stands and vinyl banners. The backdrop banners go in the rear of the display booth so that everybody can see them as they walk by. The poster board foam signs ( foam board signs ) are great for cheap signage that is light weight and professional looking. The foam board signs come with a matte or glossy lamination to protect the print. The retractable banner stands are self standing. So these pull up banner stands can be placed anywhere and moved around quite easily. The vinyl banners are very cheap in price. These full color banners make for great signage at conventions and trade shows.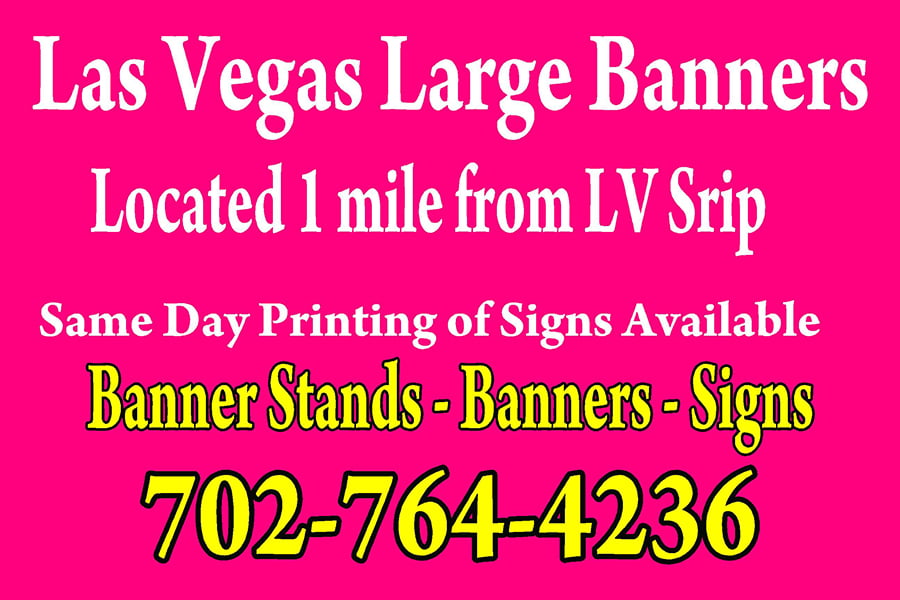 Trade Show Signs Vegas Can Be Made Fast
Many of the Las Vegas Trade Show Signs can be made fast. Same day rush signs are possible in Las Vegas. There are many sign shops located near the convention venues that can offer same day signs. So give them a call and see how they can help you.