Trade Show Pop Up Signs help in making your Vegas trade show event a success. Trade shows are dynamic platforms where companies and vendors show off their products, services, and innovations to a diverse and eager participants. These participants come from all over the world to attend these events in Las Vegas. They come by the millions every year to see the latest gadgetry. Trade show pop-up signs are great for displaying these latest product and service innovations.
Making a lasting impression at a trade show is very important. Trade show pop-up signs excel in this regard by providing a visually stimulating display. With their vibrant graphics, attention-grabbing designs, and proper sign placement, these signs draw attendees' attention. So these trade show signs and trade show banners are needed to distinguish yourself at these events. The human brain processes images faster than text. So thus making these convention signs an effective tool to express a brand's message and values within seconds. Utilizing creative design elements, bold colors, and high-quality graphics will make your trade show booth stand out amongst your competition.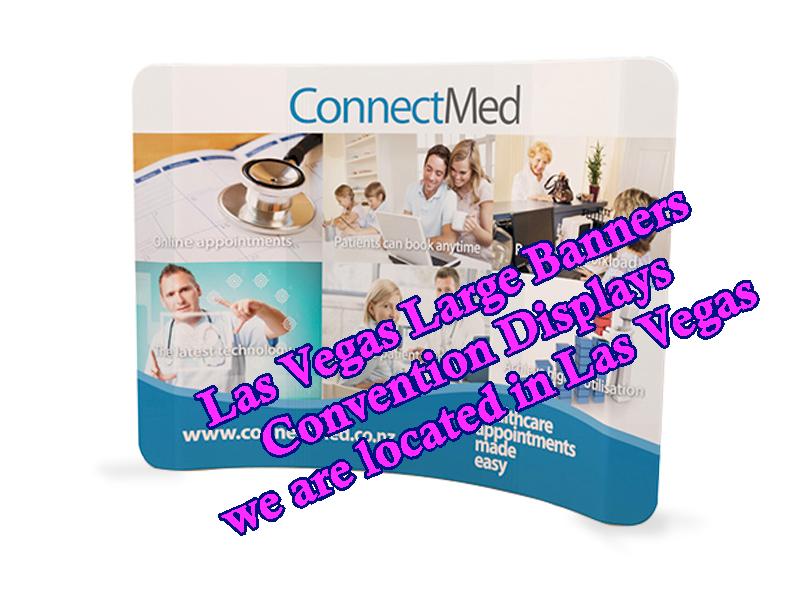 Trade Show Pop Up Signs Get You Noticed.
Las Vegas banners, backdrop banners and foam board signs are just a few of the signs that are used with frequency at events. The retractable banner stands along with the fabric backdrop pop up displays are also used to get attention. The backdrop signs are set in the back of the trade show booth. So this way as people walk by, they can easily see what you are promoting. These pop up banners also allow for a great reference while speaking to potential customers. Consistency in branding is a key factor in establishing brand awareness and loyalty.
Trade show popup signs serve as powerful brand ambassadors, maintaining visual consistency and reinforcing a company's identity. By incorporating logos, color schemes, and text that align with the brand. These signs reinforce the connection between the trade show booth signs and the business. So thus making it easier for attendees to remember and recognize your business and products.
Trade Show Pop Up Signs Help Forge relationships
Trade shows are not just about showcasing products and services. They're also about forging relationships with potential clients. Pop-up signs like trade show displays and banner stands play a dual role by not only attracting customers. But also creating opportunities for creating conversations with potential clients. By incorporating interactive elements such as QR codes or touch-screen displays. Businesses can encourage attendees to interact with the booth and give you an opportunity to speak with them. These sign tools allow the customers to spend more time at your booth looking at your convention display signs and asking questions.
One of the advantages of trade show pop-up signs is their portability. These signs come in various sizes and configurations and are easy to set up. So this versatility allows businesses to tailor their displays to fit different convention booth sizes. Also Vegas trade show pop-up signage can be easily updated with new graphics and messaging. So thus enabling companies to showcase their latest offerings or promotions at each trade show. This adaptability ensures that a business's booth remains fresh and relevant.
Trade Show Signs are Not Expensive And Can Be Purchased in Las Vegas
Backdrop banners and trade show display signs can be purchased in Las Vegas. So this will save a lot of money on unnecessary spending. The sign shops in Vegas offer steep sign discounts to get your business. The signs and Vegas banners can be ordered in advance and then simply picked up or delivered to your event venue or hotel.
Trade show pop-up signs are more than just visual displays. They are powerful marketing tools that can elevate your business to a new level. So contact a local Las Vegas sign shop to see how they can assist you in making your event a success.