Poster board signs Vegas are in big demand during the long trade shows and convention season. Foam poster board signs are being used a lot at these shows and events. The foam board signs are designed to be temporary signage. So these tradeshow poster foamboard signs are light weight and can be hung with string or wore. They can also be place on easels or on table tops.
So these foam poster board signs can be made in many different sizes to meet your display needs. Some of the most common poster foam signs are the 18×24, 20×30 and the 24×36 foam board sign. However large foam board signs are also available. These large foam board sizes can be 3ft x 6ft foam boards or 4ft x 8ft foam board signs. The foam board signage come in 3/16ths sizes or 1/2″ thick sizes. The Las Vegas casinos like to use these types of signs. Because if they fall down or get knocked over, they do not cause damage or risk injury to their patrons. So the poster foamcore signs are also very clean and professional looking.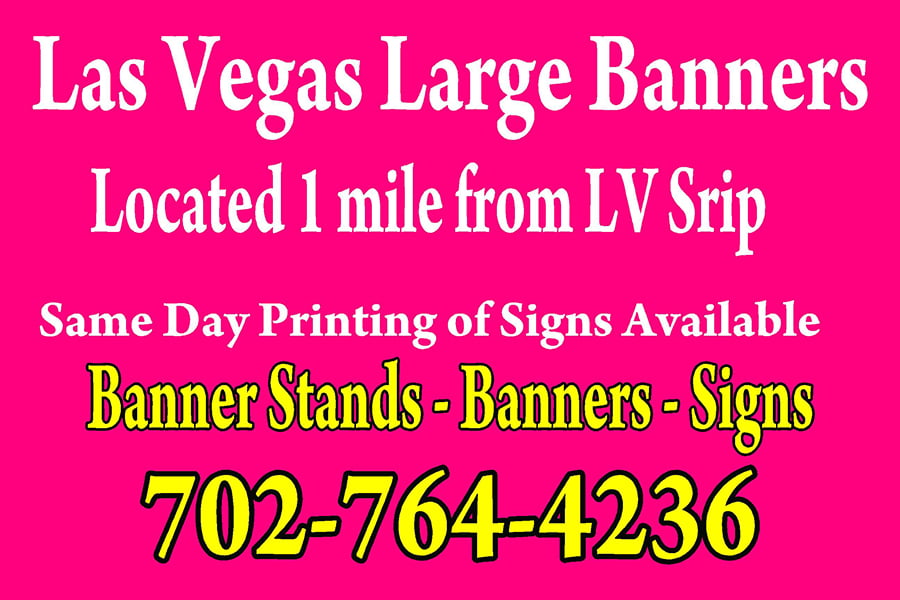 Same Day Poster Board Signs Vegas Are Available.
Las Vegas has many sign companies that have state of the art printers to print your tradeshow signs and tradeshow banners. These printers can print very fast with the highest quality. The inks used are designed to make the prints bright and bold. The foam board signs can then be laminated with a gloss or matte laminate. The gloss laminate allows for a shiny finish and the matte dulls out the print a little. So no light reflects off the print.
Vendors and companies coming into Las Vegas for events will mainly have their Vegas convention poster board signs made locally. They prefer it that way becasue many times the shopping carriers will damage or lose their signage. In these cases, the tradeshow signs and tradeshow banners have to be replaced quickly and inexpensively.