Las Vegas tradeshow signs are used a lot at the convention venues. The Las Vegas signs are needed for display purposes to help promote products and services. People don't generally know this, but the tradeshows and conventions in Las Vegas are big business. There are hundreds of events and shows held in Las Vegas Nevada annually. So these shows attract thousands of vendors and companies who want to show off their product lines to interested parties. And yes, they come by the millions every year to see these events. They also come to have fun in Las Vegas.
Many tradeshow signage Las Vegas and tradeshow banners Las Vegas are needed for these events. The most common Las Vegas convention signs or tradeshow signs used are the banners, stand up banner stands and foam board signs. The stand up banners are popular because they can be placed anywhere since they are self standing. The banner stands come in many sizes and are very economically priced. The most popular retractable banner stand is the 33×78 sign. This banner stand sign has almost 17 square feet of space to print on. So the banner graphic can be full color. So that means that you can have as many colors on the banner signs as you like. In addition pictures and images can be printed on the graphics.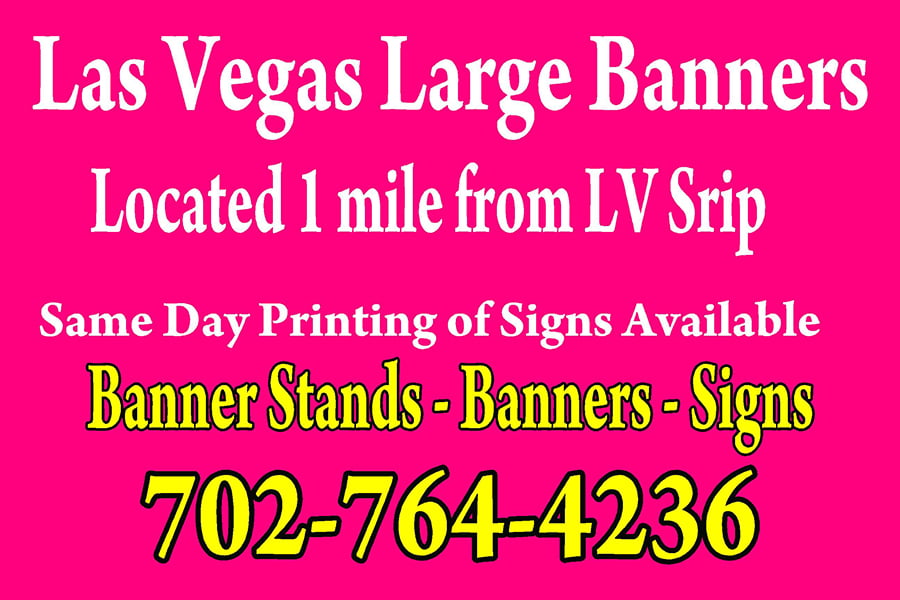 There Are Many Types Of Las Vegas Tradeshow Signs
Foam core board signs are also popular at tradeshow events. The temporary signs are light weight and perfect for one time usage. The foam board signs look very professional and can have a glossy or matte lamination. Tradeshow banners are also very inexpensive and are great for promoting products. These large banner signs can be custom printed to any size. The can also be printed in full color and have pictures of products printed on them.