Las Vegas pop up banners are a big hit at the events and shows in Vegas. The vendors and businesses at these events love these inexpensive pop up trade show banners. The pop up signs are quality built and can be used over and over again at different events. Or they are cheap enough so that you can use them for one event and then simply toss them away after.
The pop up trade show banner displays come in many different sizes to meet your marketing needs. You can have a simple roller up banner that is 33×78″ tall or larger. The banner stands come in many different sizes ranging from about two feet wide to around five feet wide. The heights of the graphics can range from about 60″ tall to around 92″ tall. The banner graphics are full color. So this means you can print as many colors or pictures on the banner graphic as you like. Many vendors and companies will print pictures of their products on the trade show pop up displays. So this way as people are walking around, they can visually see what you are promoting. It makes it easy on them to identify you.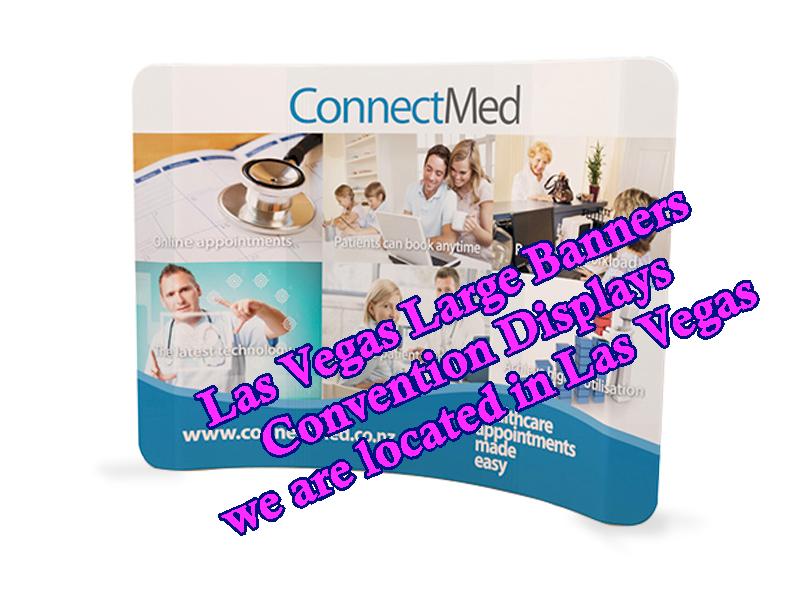 Las Vegas Pop Up Banners Also Come in Sign Display Kits.
The tradeshow 8ft curved fabric display and the 10ft curved tension fabric display are great for the back of trade show display booths. These trade show sign displays are easy to set up and take down. You do not need to hire expensive union labor to set up the signs. So this saves a lot of money and aggravation in dealing with the union people at the event venues. Your local sign company in Las Vegas will have more information on these great trade show pop up signs. Give them a call today and see how they can help you.