Las Vegas foam signage is in demand for trade shows and conventions. The foam board signs are considered temporary signage and great for short term use. So at the end of an event the companies and vendors will simply throw away the foam core board signs. The foam signs are light weight and very professional looking.
Las Vegas foam signs are generally printed on 3/16ths foam board or 1/2″ thick foam board. The light weight 3/16th foam board signs are generally placed on easels or table tops for display. So in other cases they are hung with wire from the ceilings. The foam board is light and if it falls, it will not hurt anybody.
The 1/2″ foam board signs are usually large signs that are placed in floor stands and stand straight up. They are thick enough to be displayed upright and will not be knocked down by their own weight. The foam board signs can be placed anywhere as the stands make them self standing. So 4ft x 8ft foam board signs are no problem. Also 3ft x 6ft foam board signs are common sizes for 1/2″ thick foam boards.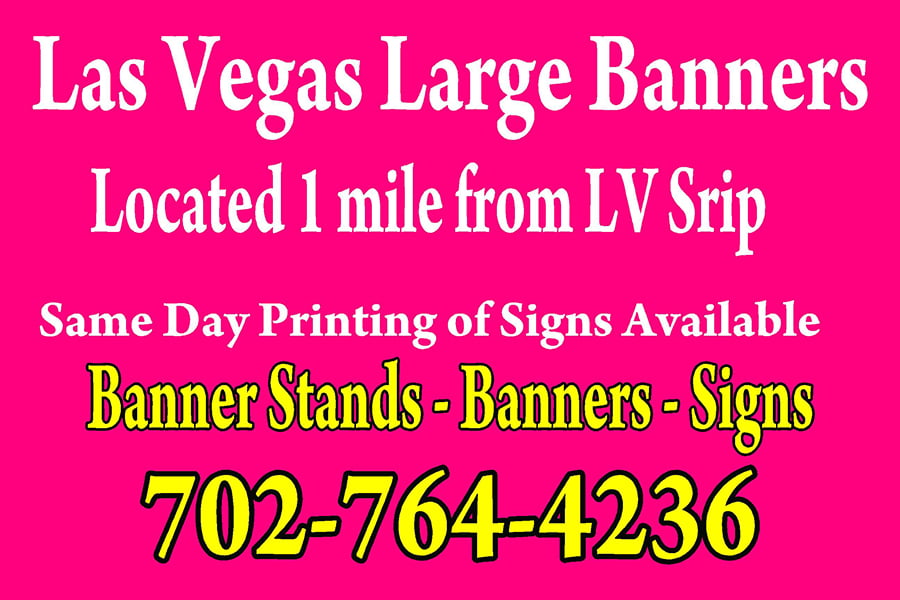 Las Vegas Foam Signage Can Be Made By Local Sign Shops.
Many foam board signs for conventions and trade shows are made locally in Las Vegas. Las Vegas foam board sign shops can make these foam signs fast and cheap. Companies displaying at the trade shows and event venues prefer to have their foam board signage made in Vegas. So this way they avoid unpleasantness when shipping companies damage their fragile signs. Sometimes the foam boards do not even show up on time. It is easier for companies and vendors just to have their foam boards made locally.
Contact your local Las Vegas sign shop today if you should need some tradeshow foam board signs. They can be made quickly and at a low cost.