Las Vegas foam core sign printer can get you those foam core boards signs. Foam board signs are used for short term signage. Also, they are used a lot at conventions and trade shows. They are known as being temporary signs. As usually they are used for a short term and then simply discarded. They are perfect for trade shows and conventions.
Many signs are needed for the hundreds of conventions and exhibitions held in Vegas. Foam board printing is in overdrive during the convention season due to their popularity. Foam board signage is great for directional signs on easels and product signs. They are also hung from ceilings and poles because they are lightweight.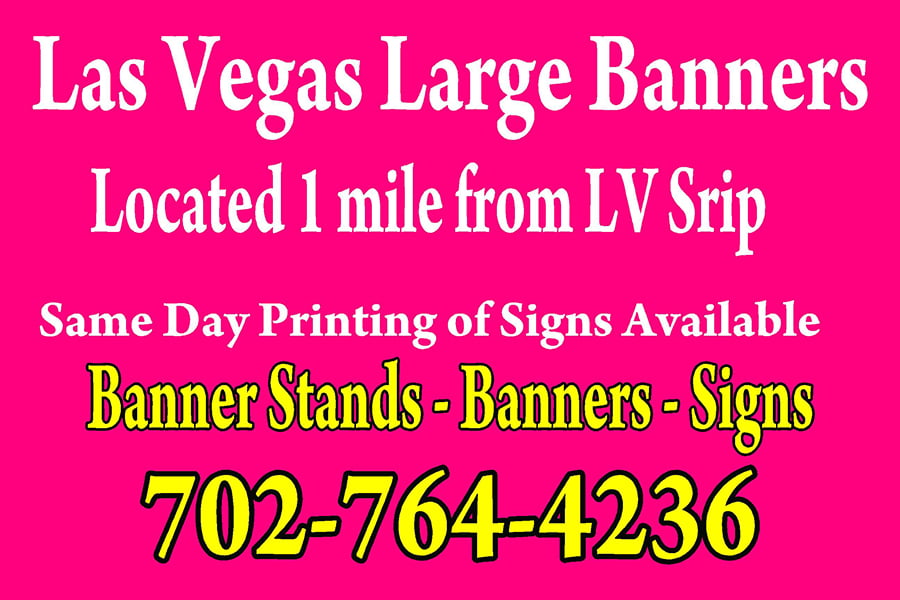 Your Foam Core Sign Printer Can Custom Make Your Signs To Many Sizes
There is no one size for foam boards. So these foam signs can be printed in any size you like. The most popular size is the 20″ x 30″ foam board sign. Also, the 24″ x 36″ foam board is very popular. These foam boards can be printed up to 48″ tall by 96″ wide size. Also, they can be printed and then placed next to each other. So as to simulate one very large graphic.
The foam boards can be laminated with a gloss laminate or matte laminate. The gloss gives off a very shiny bright appearance but reflects light. The matte lamination is more dull and does not reflect light. All foam board signage come with lamination of the buyers choice.
Choose wisely to the sign shop of your choice for foam board. Yelp has 5 star sign Companies in Vegas that can assist you. For fast foam board printing, choose a sign store near the Las Vegas strip. So these sign shops generally cater to the conventions and trade shows. Also, they understand quality and time is of the essence.