Las Vegas 8ft backdrop displays are popular for Las Vegas tradeshow booth signs. These Vegas tradeshow 8ft backdrop signs come in a ready to use kit. So the backdrop sign kit includes a frame and fabric banner that fits over the frame. The fabric banner is zipped shut or slides over the frame to create a wrinkle free appearance. The whole tradeshow backdrop display only takes about 10 minutes to set up. They come with a vinyl travel bag. So transportation of your Vegas tradeshow 8ft backdrop display sign is easy to transport.
So these 8ft backdrop tradeshow displays and 10ft tradeshow display signs. Are very popular in Las Vegas at the event venues. The backdrop signs can be used over and over again at different events. The fabric banners are machine washable. So you can wash them before the next use and they will look fresh and new again. So best of all you can just replace the fabric banner rather than the whole kit. Fabric banners can be purchased separately at a much reduced price.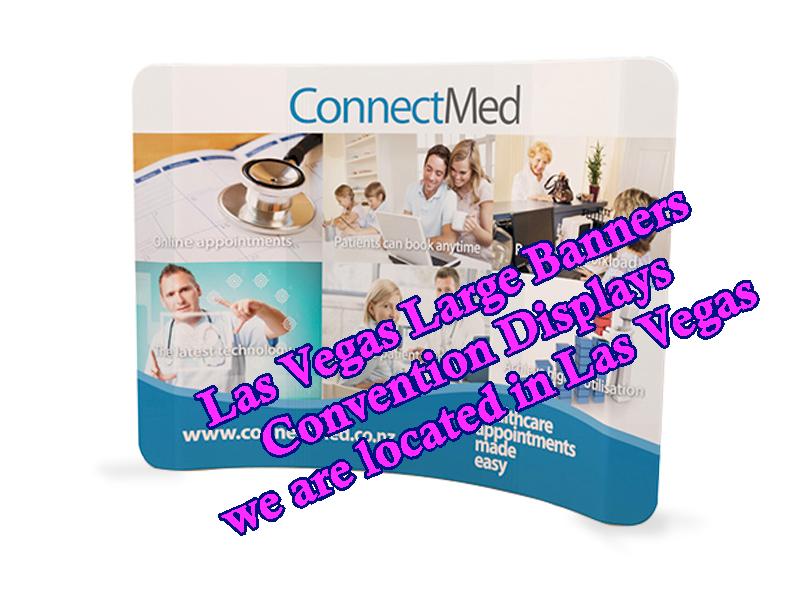 Las Vegas 8ft Backdrop Displays come in other sizes.
One of the more popular convention backdrop display signs is the 10ft backdrop display. So for large trade show booth signs the 20ft tradeshow display sign is used. Both these display signs are used extensively at the Vegas tradeshows and conventions. The fabric banners are all full color. So that means you can have as many colors on the display signs as you like. So in addition the fabric banners can have pictures and logos printed on them as well.
Your local Las Vegas sign store will have more detailed information on these. But both the 8ft display sign and the 10ft display sign cost less than $600.00. These tradeshow booth signs work.