Foam poster board sign printing allows you to get those foam board signs for your event or show. Foam poster board signs are very popular at events. These Las Vegas foamcore poster signs can be placed on easels or on top of tables for presenting. The foam board signs are very professional looking and impressive. So they can also be made in many custom sizes to match your marketing needs.
The standard foam poster sign is 3/16ths thick. A vinyl application is applied to the poster board and then the sign is laminated. The lamination can be a gloss lamination or matte lamination. The gloss lamination gives a very shiny appearance to the foam board print. While the matte lamination dulls out the print but does not reflect lighting. If pictures are going to be taken of the sign, you would want to go with a matte lamination so no flash or lighting ruins the picture.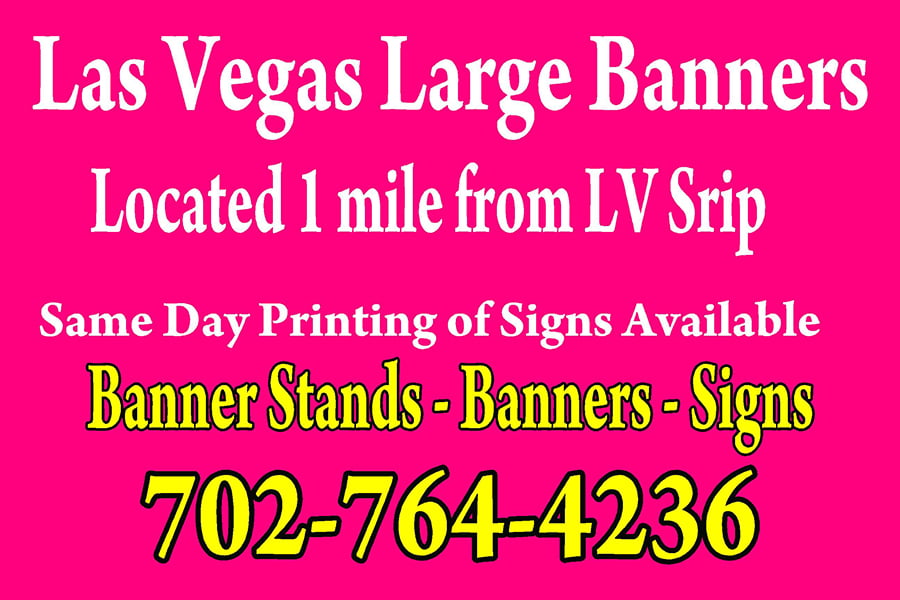 Foam Poster Board Sign Printing Is Not Expensive
Foamboard sign printing is nor expensive in Las Vegas. So this is becasue there are so many sign shops competing for your business. There is a lot of sign shops in Vegas due to the conventions and trade shows. each year hundreds of these events take place and several thousand signs and banners are needed. These sign shops have modern sign making equipment and can really make signs and banners fast. Same day signs and rush order signs are normal in Las Vegas. Because many of the companies and vendors coming into Las Vegas for an event lose their signs. So in other cases, the signs show up damaged by the shipping companies. But fortunately, many sign shops have the capacity to make same day signs.
Check with your favorite Las Vegas sign store for additional information.