Foam board sign maker Vegas can print you those foam core board signs for your business or event. Local retailers in Vegas like these foam board signs for display advertising. The Vegas signs will last a long time in the indoors and are cheap to make. The signs are very professional looking and can be made in custom sizes. The signs will not last in the outdoor weather conditions because they are made out of foam and will warp. The retailers will hang them from ceilings or next to the cash registers. The foam board signs are design to advertise products for impulse purchases.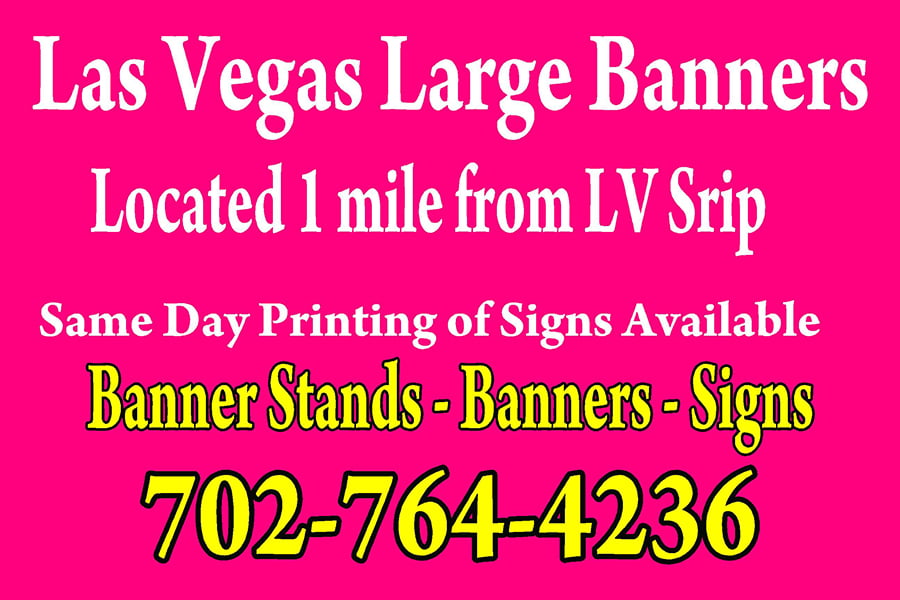 Foam Board Sign Maker Vegas Can Make Signs For Trade Shows and Conventions
There are many conventions and trade shows held in Vegas every year. Las VEgas has three very large convention venues and is considered a top tier destination for events. So thousands of vendors and companies come to Vegas every year to display their goods at these events. Millions of interested parties from around the world attend these events. These millions of people fill up the Vegas hotels and restaurants and drive the Las Vegas economy. While most people think of Vegas as a gambling mecca. The truth is that the conventions drive our economy. Many Las Vegas banners, backdrop banner signs and foam core board signs are needed for these events. Also retractable banner stand signs are also popular. The vendors and companies at these events like banner stands because they are self standing signs. They can be placed anywhere.
So contact your local banner sign company in Vegas for more information about banners Las Vegas and foam board signage. These shops are located near the convention venues. They can make signs and banners fast and at a low cost.