Custom retractable banners Las Vegas are great for the many conferences that are held in Vegas. The people who are speaking at these Las Vegas conferences like signs that offer visual reinforcement of what they are talking about. The retractable banner stands are one of the favorites among the presenters at these meetings. The pull up banner stands are self standing signs. They can be placed anywhere because they are considered stand alone signs. So the pull up retractable banner stands come with a full color print graphic. So this allows any color or colors to be printed along with images and pictures.
The conferences also use a lot of foam board signs. They will place these professional looking signs on easels or stands. So people can look at them and all the information printed on them. The foam core board signs are laminated to help protect the print against minor damage. The foam signs come in many different sizes to meet your display needs. The 18×24 foam board sign, 24×36 foam board sign and 36×60 foam board signs are all popular sizes. The foam board signs allow for full color sign printing with pictures. Many times the people presenting at conferences will print charts and graphs to help explain.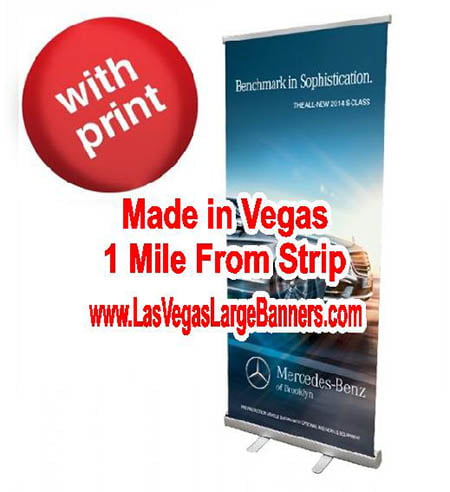 Custom Retractable Banners Las Vegas Come In Many Sizes
So banner stands do not come in one size. There are many different types of banner stand sizes to met your marketing needs. These roll up banner stands come in sizes ranging from about 2ft wide to around 5 feet wide. The signs also come in premium and economy models. The main difference being that the deluxe banner stand comes with a wide chrome base that looks very impressive.
So contact a local sign company near you for more information. Or use the search term " Sign company near me" to help locate a sign shop close by.