Roll up banner displays are being used frequently at trade shows and conventions. These portable banner displays are easy to set up. Also, the banner displays can be set up anywhere. Because the retractable banner stands are self standing. The stands need no support to be displayed.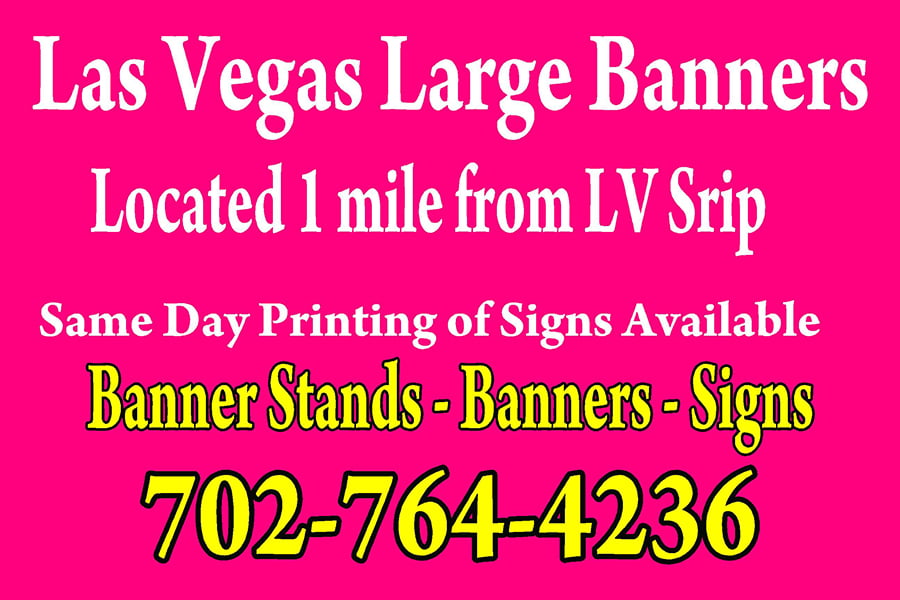 Are Roll Up Banner Displays used at Conventions ?
Pull Up banner stands are used frequently at event venues. They are inexpensive and can make for a very informative sign display. The popular 33″ x 78″ economy banner stand has over 17 square feet of printable space. Also, the 36″ x 92″ deluxe banner stand has around 23 square feet of printable advertising space. There are many more banner stand sizes to choose from. So all the banners come with a carrying case. Also, they can be printed on a anti curl banner material or vinyl banner material.
The economy 33 x 78 banner stand costs around $125.00. Its cousin, the 33″ x 80″ deluxe banner stand costs around $165.00. Also, the deluxe banner stand has a wide chrome base that people are quite impressed with. The 36″ x 92″ premium banner stand costs around $225.00.
Same day printing and next day printing on retractable banner stands is available in many cases. Yelp 5 star Vegas banner stand sign shops realize that unexpected things happen. So sometimes last minute or rush order banner stand printing is necessary. If work load is not too bad, there would be no extra fee for rush orders. If work schedule has to be altered, there might be a small up charge for same day roll up banner stand printing.
Contact your local Las Vegas sign company to check on getting your banner stands printed. Many vendors and companies at the conventions prefer local sign making. So in order to prevent shipping errors or lost signage.