Custom backdrop signs Las Vegas are needed for the events and exhibitions in Vegas. There are literally hundreds of events and shows that take place in Las Vegas Nevada every single year. Some of these events are small and some attract hundreds of thousands of people. The CES convention in January is quite large. This event is held at the Las Vegas Convention Center and brings in hundreds of thousand of participants. The biggest electronic companies in the world show off their products at this event. So the Las Vegas Convention Center has over three million square feet of convention space to hold an event this big. Many backdrop banners and backdrop signs are needed for the rear of display booths.
The tradeshow backdrop banners can be custom made to what size you like. You can have large banners on vinyl or fabric banners printed and then displayed by adjustable banner stands. Also there are pop up display signs that are made to certain sizes that you can purchase in a kit. The kit has the backdrop sign frame, fabric banner and a carrying case. You can just walk right into a convention and set up a 8ft pop up display or a 10ft pop up display sign in about 10 minutes. Add in a couple of banner stands and you pretty much have a display booth ready to use.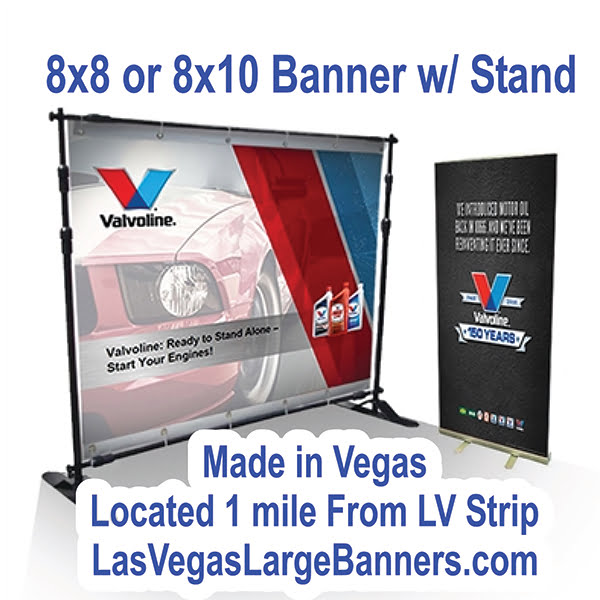 Order Your Custom Backdrop Signs Las Vegas in Advance
By ordering your backdrop banner signs in advance you can simply just pick them up when you arrive in Vegas. Or the backdrop signs can be shipped to your location. So this will save you money on expensive shipping. It will also save you the stress of wondering whether your signs and banners will be delivered on time and in good shape.