Convention trade show signs Vegas are big business in Sin City. Las Vegas is a top destination for trade shows and convention in the world. It seems that everybody wants to come to Vegas for their events and shows. Las Vegas has three very large event venues that are state of the art. The largest is the Las Vegas Convention Center at over three million square feet of space. So the other two venues, Mandalay Bay Convention Center and Sands Expo have over one million feet of space available. All these events need many Las Vegas signs and Vegas banners for advertisement.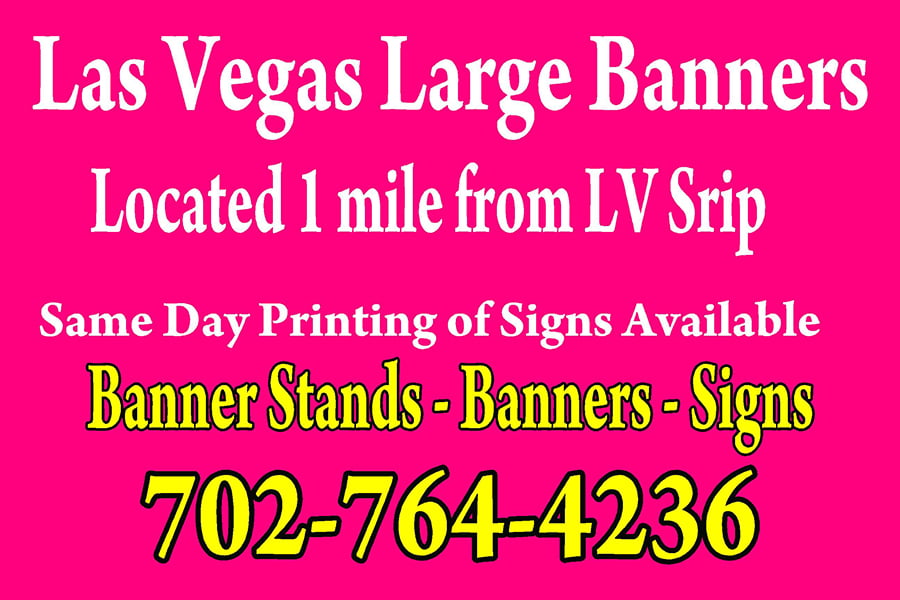 There Are Many Types of Convention Trade Show Signs Vegas
The more popular trade show signs are table cover signs, foam board signs and backdrop banners. The table cloth signs are used to cover the 6ft and 8ft tables at the events. So usually you pint your company name and log on the front and both sides of the tablecloth sign. So this way everybody can see you when they approach form either direction or from the front. The foam board signs are great temporary signage. These professional looking signs can be made in many different custom sizes. So the signs are laminated to help protect the print.
So the backdrop banners are really big business. As many companies like to display these backdrop banners at the back of their display booths. So as the people walk by, they can see what you have printed on the banner. So many companies will print product lines and descriptions on the banners Vegas.
Same day Vegas signs and Vegas banners are available in many cases. Many companies will ship their signs and banners into Vegas only to find out they did not arrive on time. Or they arrived damaged. So in cases like this, the Vegas signs and Vegas banners need to be made over. Las Vegas sign shops can do it.