Cheapest Vegas foamboard signs are possible in Las Vegas. So many events and exhibitions are held annually in Las Vegas and these Las Vegas foam board signs are a popular sign at these events. The foamcore board signs look very professional and and cheap. So they are considered short term signage and are usually thrown away in the rubbish after an event.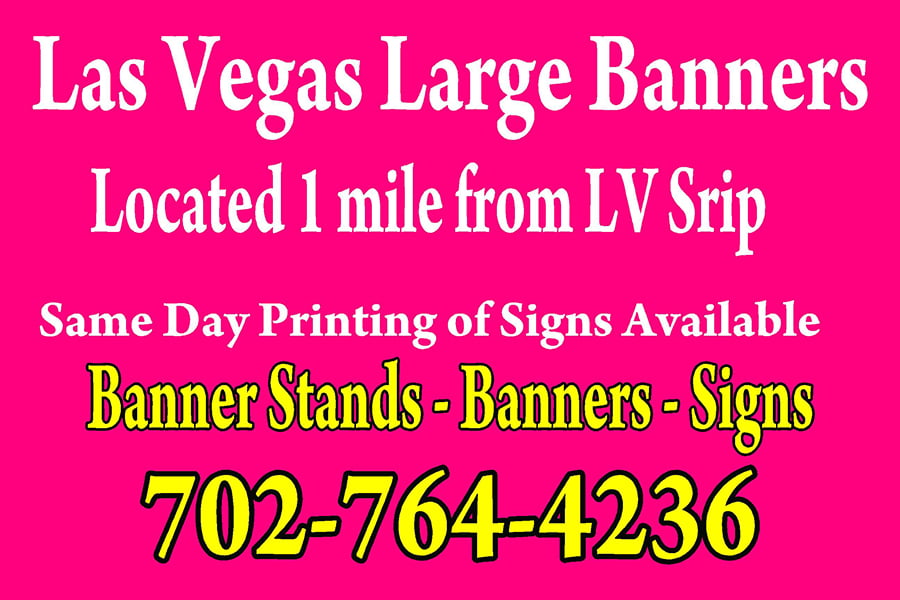 How Are Cheapest Vegas Foamboard Signs Made ?
So Las Vegas foam core signs are printed on a 3/16ths or 1/2″ thick substrate. These foamboard substrates come in 4ft x 8ft sizes. Custom foam board signs can be made to any size you like. If the foam board design is larger than 4ft x 8ft, multiple foam boards re printed. So then the foam boards are placed next to each other. So as to simulate one large design. it sort of reminds you of a jigsaw puzzle.
These foam board signs are printed with eco solvent inks that are designed to bring out the boldness and vividness of your colors. The foam boards are then laminated in your choice of gloss or matte lamination. Matte lamination dulls out the printed finish but does not reflect light. The gloss laminate brings a shine to the foam board design but reflects lighting.
The most common size foam boards are the 18×24 and 20″ x 30″ foam boards. Other popular foam board sizes include the 24×36 foam board and the 3ft x 4ft foam board. These foam board signs are generally placed on easels or on top of tables for display purposes.
So your Las Vegas foam core board sign company can answer any more questions on these signs. Same day foam board signs are also available in some cases. Contact your local sign company today about these great signs.