Cheap foamboard signs Vegas are almost a requirement for short term signs. So why spend a lot of money on foam core board signs when you are just going to use them for a few days and throw them away. Vendors and companies coming into Las Vegas for one of the many events. Like foam core board signage to market their products. The companies prefer to have them printed in Vegas to escape the high cost of shipping. So add in the cost of shipping and the high probability of the foam signs being damaged. It is no wonder why companies prefer to have their foam board sign printing done in Vegas. There are many foam board sign stores in Las Vegas to assist you.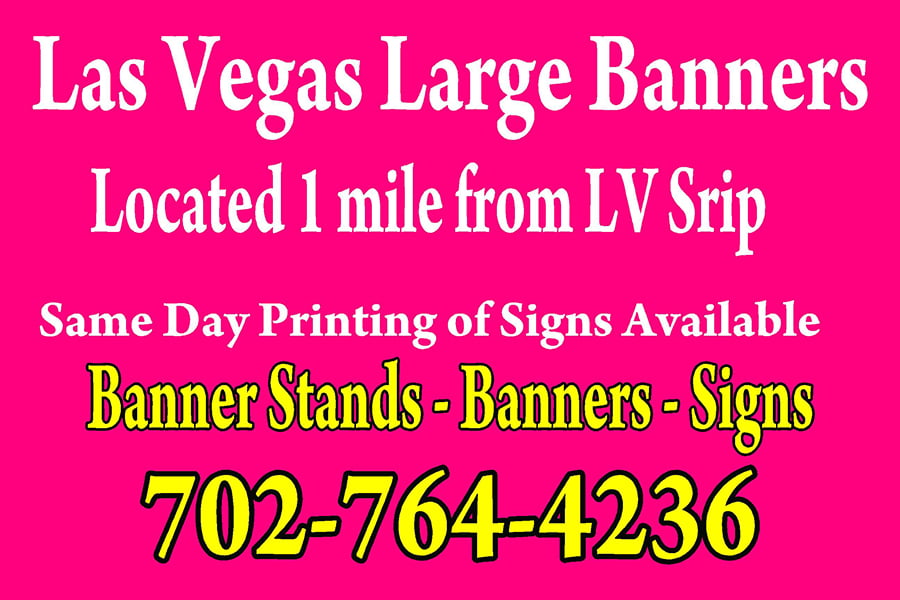 Cheap Foamboard Signs Vegas Come in Many Sizes
Custom foam core board signs can be made in any size. The foam board substrate comes in 4ft x 8ft sheets. So any size can be made from that large sheet. The more common size foam board signs are 16″ x 20″ or 24″ x 36 foam board sign. However there are many sizes that are popular. These signs can be made to stand straight up or be placed on a easel.
Foam core board printing is usually on a 3/16ths thick foam sheet or a 1/2″ thick sheet. The foam boards are generally considered short term signage. Because the weather will warp the foam. if it is too hot or too cold, the foam board sheet will warp. The foam board are full color prints that allow for any color and also pictures and images to be printed on them. The foam signs are then laminated with a gloss or matte lamination to protect the print. The shiny gloss laminate looks very professional but reflects light. The matte lamination dulls out the print but does not reflect light.
Your Las Vegas foam board printing sign shop will have more information about these signs. They can be made quickly and at a very low cost. These sign stores are located near the convention and tradeshow venues. So this allows for fast pick up or delivery of your trade show signage.