Backdrop displays Vegas are great for the back of trade show booths and events. These backdrop displays come in many sizes and different versions to meet your marketing needs. The 8ft backdrop displays and 10ft backdrop displays are big business in Las Vegas during the busy Vegas trade show and convention season. There are hundreds of events and shows during the busy trade show season in Southern Nevada. These events attract millions of people from all around the world. They also attract thousands of companies and vendors who display the newest gadgets and products. The people flock to see the newest products and get their orders in.
The vendors and companies displaying at the event venues like the backdrop display kits. They come with a fabric full color print, all hardware and carrying case. They take about 10 minutes to set up. You can simply just walk into a venue with your backdrop sign, a couple of roll up banner stands and you pretty much have all your trade show booth signs. The full color print means you can have as many colors as you want printed on the fabric. So this includes sign printing of pictures and images on your display.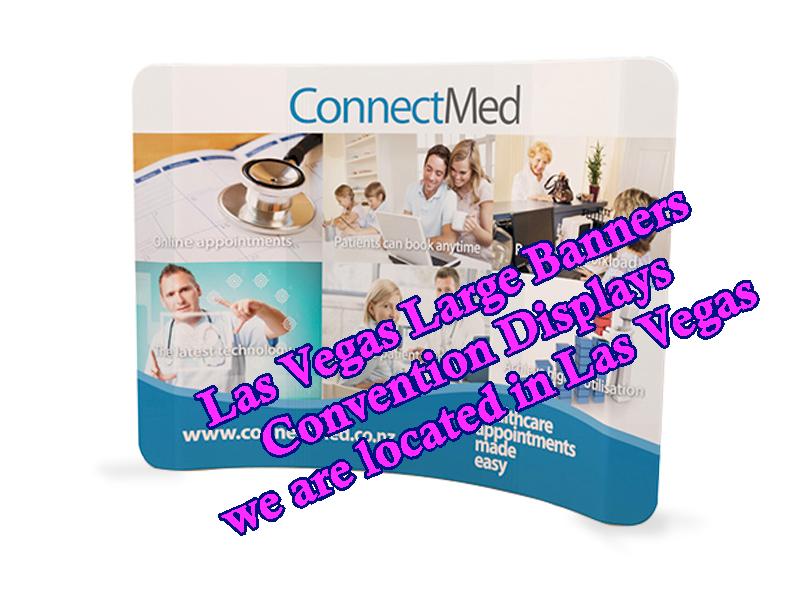 Backdrop Displays Vegas Come In Different Versions.
The backdrop signs come in different styles. These is the 8ft curved backdrop display, the 8 ft straight background display, and the 10ft curved and straight backdrop display. So there is even a 20ft straight backdrop display that can be purchased. The advantage of these kits is that if you wanted to replace the fabric banner. You could simply order another fabric banner replacement rather than purchase a new kit. So this will save you lots of money if you change out your marketing message. Check with your local Vegas sign store for additional information.