Affordable foamboard signs Vegas are being used at the event & show venues. Foamboard signs are lightweight signs that are very professional looking. These foam core board signs are inexpensive and considered temporary signage. Because they are lightweight and portable they are a crowd favorite.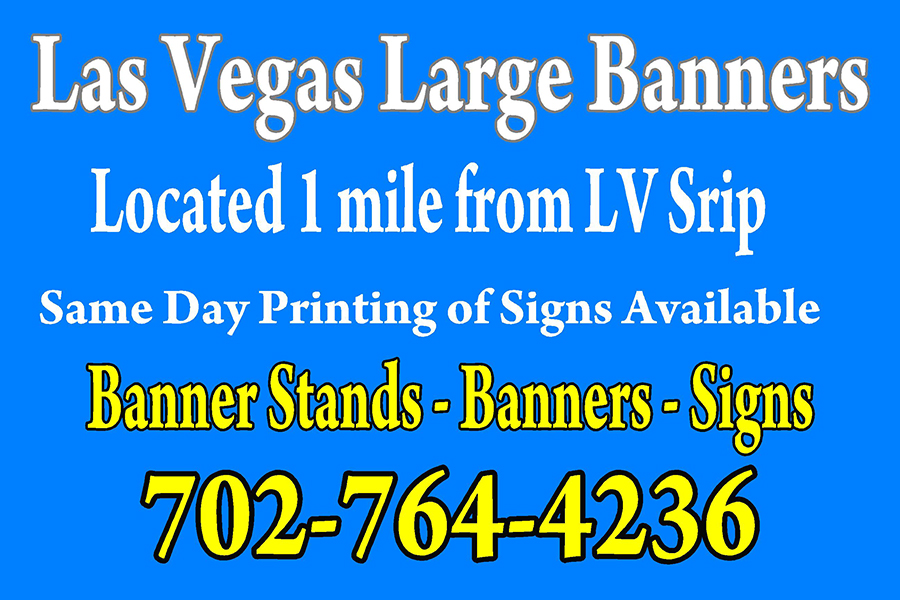 Affordable Foamboard Signs Vegas Are Popular At Conventions & Trade Shows
The convention venues like to use these foam board signs. So they are made with foam and are very lightweight. The vendors and companies will hang these foam core board signs with wire for display purposes. Since they are lightweight they will not cause damage if they fall.
Foam board signs are generally printed on a 3/16ths foamboard. The signs can be full color and contain pictures and images. The foamboard print is laminated with gloss or matte lamination to protect the print. The matte lamination dulls the print a little but stops light from reflecting off the foamboard. The gloss lamination provides a shiny appearance. However light does reflect off the gloss finish.
Foam boards also come in 1/2″ thickness and 1″ thickness. These thicker signs are generally made for casinos and for stand up foam board signs. Spider legs are placed at the bottom of tall foamboard signs to keep them standing.
So many vendors and companies displaying at the event venues prefer to have their foam board signage made locally in Las Vegas. The shipping into Las Vegas is expensive and these foam board signs are fragile. So many times signs and banners come into Las Vegas damaged or they get lost. In cases like this the signs need to be replaced quickly and inexpensively. Las Vegas foam board sign printing shops can print those foam core board signs often the same day. Rush order foamboards can be printed quickly. Contact you local Vegas sign company for more information.