8×8 custom backdrop Vegas are being used for display purposes at the many events and shows in Las Vegas. In these tough economic times, trade shows and conventions are flourishing as a way to increase business. So as a result, many vendors and companies displaying at the event venues are using large custom backdrop banners as a way to identify themselves to people attending these events. These large trade show backdrop signs are being placed at the back of convention display booths. So as people walk by, they can readily see what products or services you are promoting. Companies are printing pictures of their product lines on the backdrop banners. So as to make it easy for people to know what they sell. After a long day of walking a convention, people get lazy and you need to visually help them with their interests.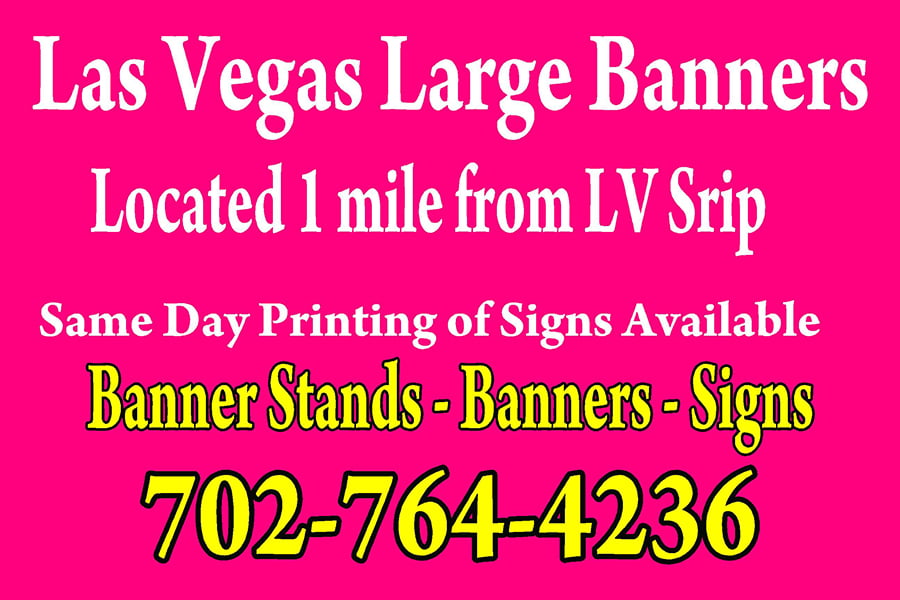 Many Signs Are Needed Other Than 8×8 Custom Backdrop Vegas For Conventions
Roller up banners and roller up banner stands are also very popular at trade shows. These portable banner stands can be placed anywhere as they are self standing. They are much like the 8ft backdrop signs in that they can be placed anywhere because they are self standing. The banner stands also come in many sizes to meet your advertising needs. The retractable banner stands are cheap enough to be used for one show and thrown away. Or they can be used over and over again at many different events. All the pull up banners come with a carrying case that makes it easy to transport. The banner stand graphics are all full color.
So contact your local Las Vegas sign company for more information about these 8ft custom backdrop signs. The signs work great and will increase your exposure at the events and shows for your company.