10ft trade show backdrop displays Vegas are great for the back of tradeshow booths. These large signs are easy to set up. You do not need to hire expensive union labor to set it up for you. The backdrop sign kit comes with hardware, fabric banner and carrying case.
The tradeshow backdrop display sign comes with a full color fabric banner that fits over the hardware. The full color print means you can have many colors printed on the sign as you want. So this also includes logos and pictures. The fabric material allows for a wrinkle free appearance. If you decide to change out the fabric banner for the next event, you can simply buy another fabric banner. Rather than having to purchase a whole kit. So this will save you a lot of money.
The 10ft tradeshow backdrop display comes in a curved design or a straight design. The 10ft curved backdrop display is less than $600 and can be ready for pick up in Vegas. The 10ft straight tradeshow backdrop display costs about $650.00 and can be ready for pick up in Vegas as well. These backdrop display signs come as kits with everything needed to set up and display. You do not have to buy another whole kit if you change your design print. As the fabric banner can be purchased separately at a reduced cost.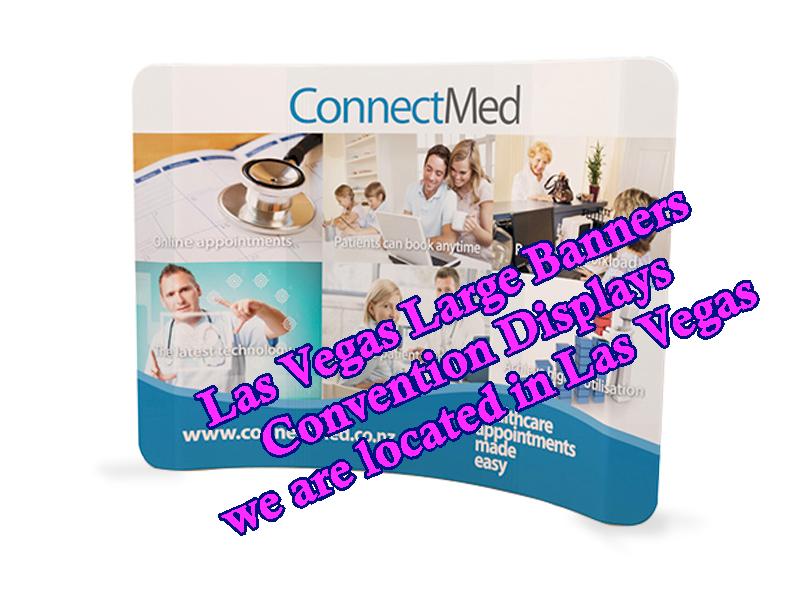 10ft Trade Show Backdrop Displays Vegas Also Come in Other Sizes
The tradeshow backdrop display signs also come in other popular sizes to fit in your trade show booths. The 8ft and 20 ft sizes are available as well. There is even a 6ft table top display sign made to place on top of convention tables.
So contact your local Las Vegas tradeshow sign company to find out more information on these and other types of tradeshow signs Vegas.