10ft backdrop display signs Vegas work really well at trade shows and conventions in Southern Nevada. These 10ft backdrop signs are usually placed in the rear of display booths. So as the people walk by, they get to see what you have printed on your backdrop signs Vegas. The trade show backdrop displays are full color prints. So this means you can print many different colors on your backdrop sign along with pictures and images.
The 10ft background display signs come in straight and curved versions. The 10ft curved backdrop displays cost less than $600.00. They come with a full color fabric print, all hardware and a carrying bag that allows for easy moving around. The background tradeshow sign also comes in the 10ft backdrop display straight sign that sells for about $650.00. Again this trade show sign comes with full color fabric banner, hardware and a carrying case to make for easy transportation. Many vendors and companies like these backdrop sign kits because they can walk into a convention venues and simply set the backdrop sign up themselves. No expensive union labor is needed nor the hassle of hiring union labor.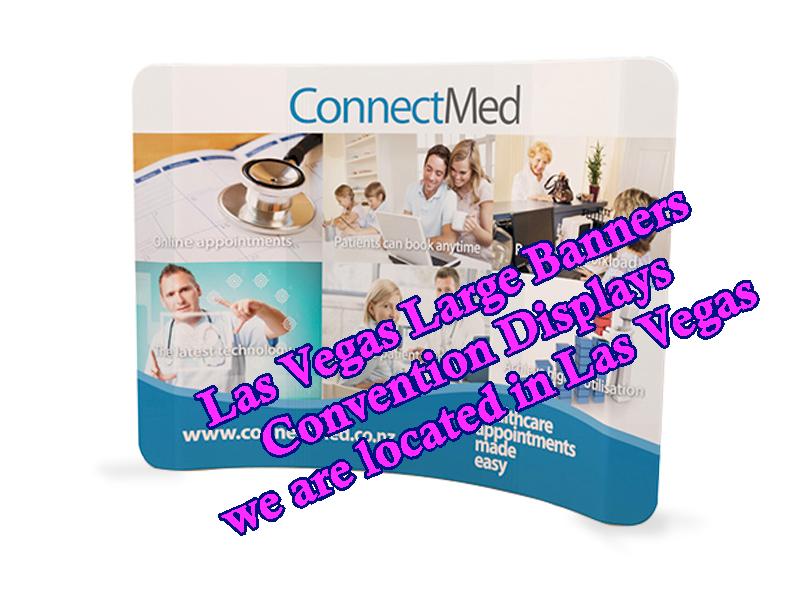 10ft Backdrop Display Signs Vegas Come In Other Sizes
The 10ft trade show backdrop displays also come in a variety of other sizes and shapes. There is the 20ft backdrop display sign and the 6ft backdrop display sign that sits on top of tables. So there is also the 8ft backdrop display signs Vegas that come in the curved and straight versions.
Many vendors and companies prefer to have their signs and banners mage locally in Vegas . So this way they can simply come into town for an event and have their trade show signs ready for pick up or delivery and save themselves a lot of hassle. Contact your local Las Vegas trade show display sign shop for more information.