Wholesale retractable banner stands are a vendor favorite at events and shows. Vendors and companies displaying at these shows love these portable banner stands. The retractable banner stands come in many different sizes to accommodate a companies marketing needs. The wholesale pop up banner stands are cheap in price. So this is important because many times the banner stands are designed for short term use and then simply thrown away after an event. Companies like the wholesale pricing in order to save money. After all, why pay full price for something you are going to use one time and discard ?
Vendors and companies also like these portable banner stands because they are self standing. So you can place the stands anywhere. This makes them very portable and easy to set up. The display booths at the convention venues get cramped and these portable signs can be placed in a open spot.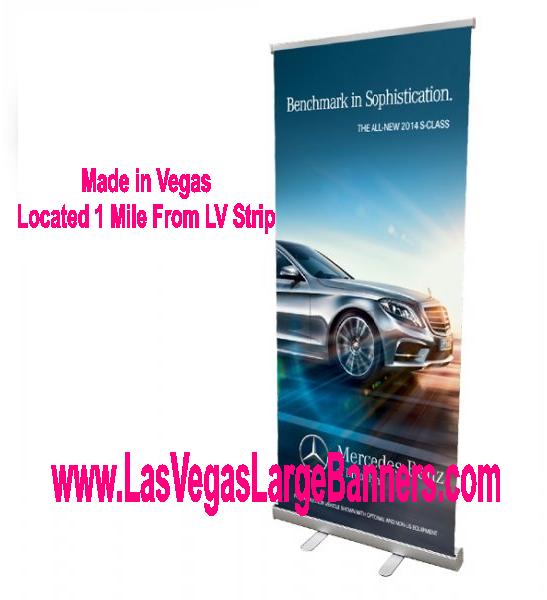 Wholesale Retractable Banner Stands Come in Different Sizes.
The economy popup banner stand that is 33″ wide by 78″ tall is one of the most popular signs. These economy pull up banner stands come with a full color print and stand. Also they come with a carrying case to make transportation of the stands very easy. people can walk into an event with them. And set up time is less than one minute. So they are very easy to set up these stand up banner signs. The deluxe version comes in a 33″ wide by 78″ tall stand with an impressive chrome base that looks very professional. Other popular sizes is the 36″ x 92″ stand and the 45″ x 78″ banner stand.
Las Vegas sign shops keep a lot of banner stands in stock for the different events and shows. If you need more information, give your local favorite sign shop a call today for further information.