Roll up banner signs Vegas are in demand during the busy event and show season in Las Vegas. Every year during November through April, millions of people attend these events from around the world. There are hundreds of these events held at one of the three very large convention venues. So this is in addition to the events held at the Las Vegas strip casinos and hotels.
The vendors and companies displaying at these events like retractable banner stands. Theses retractable banners are known by many different names. Roll up banner stands, pull up banner stands and stand up banner stands. The portable signs can be placed anywhere as they are self standing. The banner stand signs set up real easy and are taken down in a minute or less. The signs are easy to transport from event to event. You can simply walk into a show with your banner stands and set them up yourself.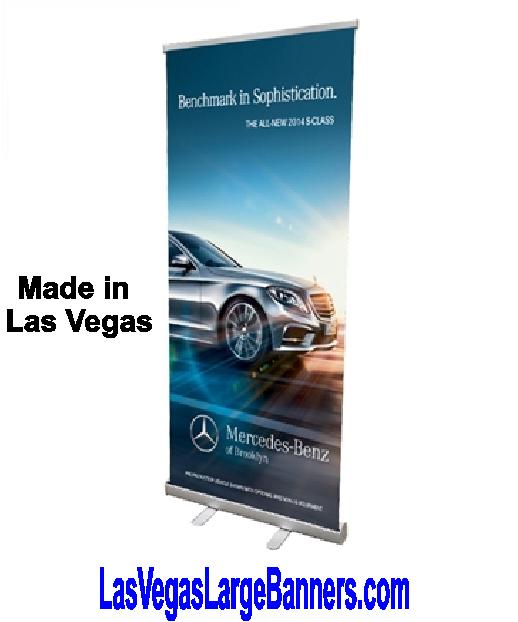 Roll up Banner Signs Vegas Are Not Expensive Signage
The retractable banner stands start off at about $125.00 for a banner stand, print and carrying case. The banner graphic is a full color graphic. Meaning you can print all sorts of colors and pictures on the roll up banner sign. The carrying case comes with all banner stand sign models and allows for easy mobility from event to event.
Las Vegas banner stands come in many other sizes to meet your expectations. These portable banner signs also come in premium and economy models. The premium or deluxe signs come with a wide chrome base that is very professional looking and impresses clients. The banner stands also come in economy models where you just nee a portable sign for a few days. So why spend a lot of money on a Vegas sign when you are only going to throw it away after an event.
You can Google the term roll up banner stands and find many Las Vegas sign shops willing to help you with your signage needs.