Vegas tradeshow popup sign displays are the hottest sign graphics being used at events and shows in Las Vegas. These portable popup sign displays are perfect for tradeshow booth signage at the convention venues. The display signs are easy to set up and take about 10 minutes for the 8ft and 10ft sign models.
The Las Vegas 8ft tradeshow sign displays sell for under $600.00. The 10ft fabric popup sign display sell for under $600.00 also. So both these sign displays come with a easy travel bag and all the necessary pieces to assemble. So then the full color fabric banner is pulled over the frame to create tension. It is this tension that allows for a wrinkle free appearance. The fabric banner is also machine washable. So after every event you can simply have it washed and looking fresh and new for the next event. Also instead of replacing the whole tradeshow backdrop display. You can simply just order another fabric banner print instead of the whole kit at a much cheaper rate.
So these portable sign displays are easy to set up and take down. So best of all is that you can set them up yourself at a convention venue without the assistance if expensive union labor. It cost a lot of money and aggravation to hire union laborers at the venues.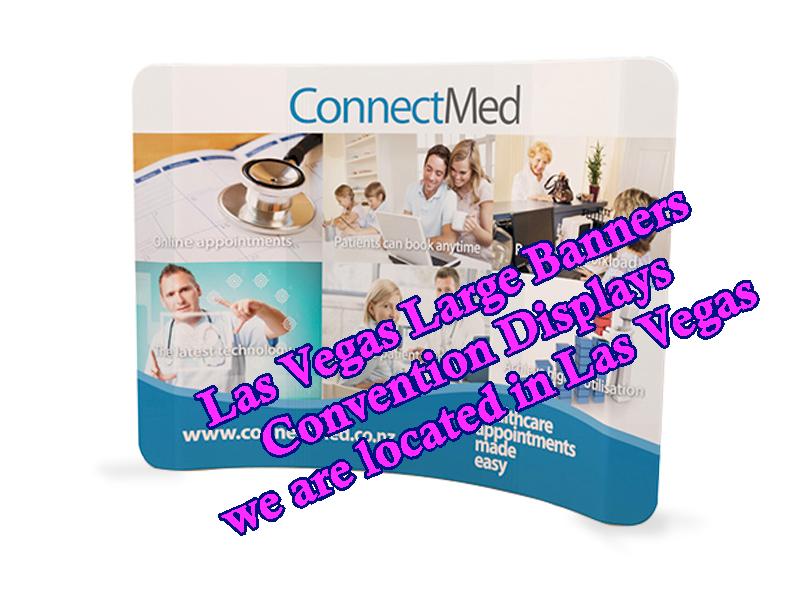 Vegas Tradeshow Popup Sign Displays Come In Different Sizes
The tradeshow pop up signs come in different sizes to meet your marketing needs. So generally they come in the 6ft, 8ft, 10ft and 20 ft display sizes. The turnaround time for these convention pop up displays is about 3 to 4 days. So please order accordingly as it requires a fabric printer to print the banner.
Your local Vegas sign shop will have more information to share about these great backdrop display signs.