Vegas fabric background banners are increasing in popularity at events and shows in Las Vegas. So these fabric backdrop display signs are wrinkle free and very professional looking. At $5.00 a square foot they are a bargain for signage. Because the banner signs are made of polyester fabric they can be easily folded and transported.
The fabric backdrop banners are printed on a 9oz polyester material. So this allows for a full color print with images and pictures. The fabrics can be printed in any color or combination of colors. The fabric banners usually have a pole pocket at the top and bottom for easy displaying. A pole slides through the pocket for hanging and at the bottom for tension. So this allows for a wrinkle free appearance.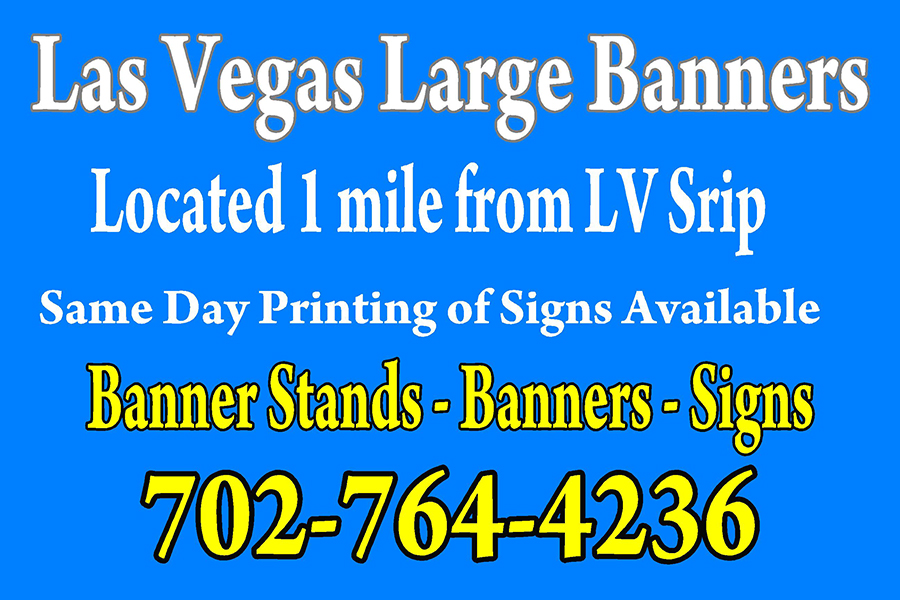 Vegas Fabric Background Banners Come in Many Sizes
The most popular sized fabric backdrop Banners are the 8ft x 8ft backdrop banner display and the 8ft x 10ft backdrop banner display. Also the 8ft x 20ft fabric backdrop display is popular if you have lots of room in your display booth. These fabric backdrop signs take 3-4 days for turnaround. The fabric display banners are machine washable. So after every event you can wash them and they look fresh and new for the next event.
Backdrop banners can also be printed on 13 ounce vinyl banner material. This banner material is tough and can be used both indoors and outdoors. The vinyl banners are full color and printing images and pictures on the banners is no problem. The vinyl banner signs can be finished with pole pockets or grommets every two feet on all four sides.
Your Las Vegas sign shop will have more information about backdrop banner printing. Give the sign store a call today and see how these large backdrop banners can help your business presentation.