Vegas 8×8 backdrop banner sign is very popular at the conventions and trade shows. These large banners fit very well at the rear of display booths at the Las Vegas Convention Center. The vendors and companies who are displaying at these events love these large signs. They will print pictures of their products on the banners. So that when people walk by they can see what products they are selling. In other cases they will print background images to create a mood. For example, they will place a couple of HOT looking women in front of a large banner with a beach scene.
These 8ft banners are full color banners. So that means you can have as many colors and images printed on them as you like. The banners are printed with environmentally friendly ink that is ecologically sound. The Las Vegas banners can be used both indoors as well as outdoors. The tradeshow banners can come with pole pockets for an adjustable banner stand or with grommets for displaying.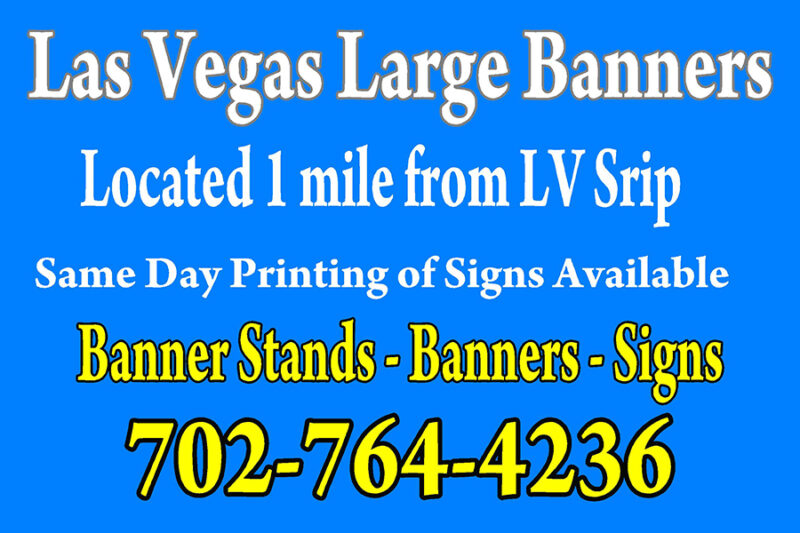 Vegas 8×8 Backdrop Banner Sign Also Come In Other Sizes
The 8ft x 10ft banner is also another popular size banner at the tradeshows and conventions. These 10ft banners will fit the back of display booths. You can purchase an adjustable banner stand or zip tie them to the back of your convention display booth. Many other sizes are available as well. Custom Las Vegas banner printing can get you many different sizes.
Backdrop display signs also come in kits. You can buy 8ft backdrop display signs and 10ft backdrop display signs as well, They even make a 20ft backdrop display sign. These backdrop display come with a wrinkle free fabric banner. The fabric banner is machine washable and will last a long time for repetitive use.