Tradeshow booth display signs are used frequently at the various conventions and trade shows in Vegas. Trade show booth display signs are great for helping get your marketing message across. To the interested parties at the events. Many times vendors and companies will print pictures of their product lines or services on these tradeshow banners. So this way as people walk by your display booth they can easily see what products you are promoting.
Many companies coming into Las Vegas to present at trade shows prefer to have their signage made in Vegas. So this way they can simply order ahead of time and pick up their items when they arrive. This saves a lot of money on expensive shipping. It also cuts down on the worry about your signs and banners not showing up on time or showing up damaged. So damaged signs are especially a issue when using shipping carriers. In cases where signs do not show up on time or damaged. The signs need to be recreated so that the event can go on as planned. However, this creates a lot of unneeded stress if this should happen. So many companies just have their Las Vegas signs made locally to avoid these issues.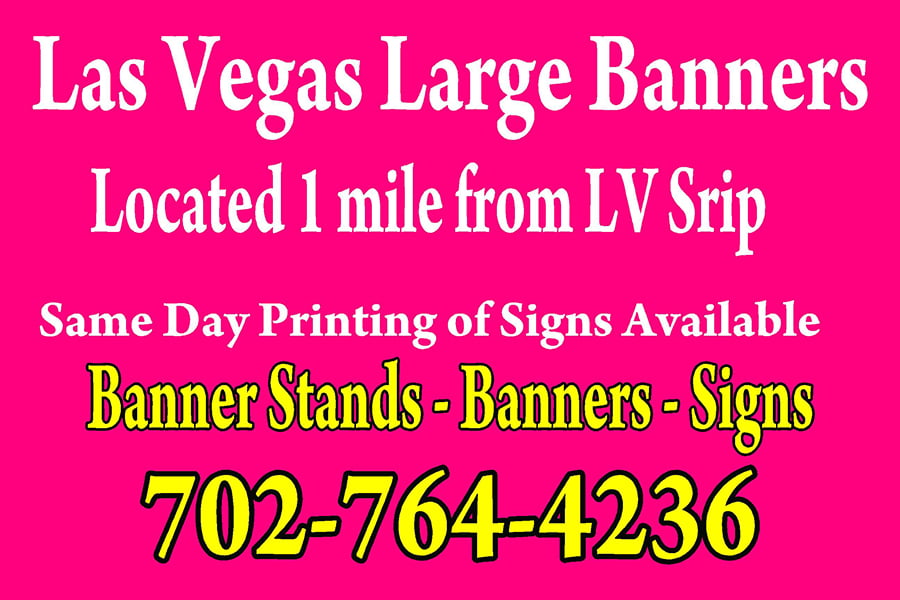 Tradeshow Booth Display Signs Vegas Are Easy To Set Up
The modern trade show signs are made with the intention of allowing the end user to install the signs themselves. So expensive union labor is no longer needed to put up the signs. The union labor is expensive and difficult to navigate. But putting up a roll up banner stand or a trade show backdrop sign is easy. It just takes a few minutes and you can take them down with ease also. Contact your local Las Vegas tradeshow sign company today for more information.