Rush Order retractable banners are available for vendors and companies in need of same day sign printing. Companies coming into Las Vegas for the trade shows and events. Often find themselves in need of last minute signs and banners. So there are a few sign companies that offer same day Vegas retractable banner stand printing. The signs and banners get lost or damaged in many cases. Also the sign graphics simply do not arrive in time for the event. Weather conditions prohibit timely shipping. So whatever the reason, there are Vegas sign stores capable of printing the banners and signs.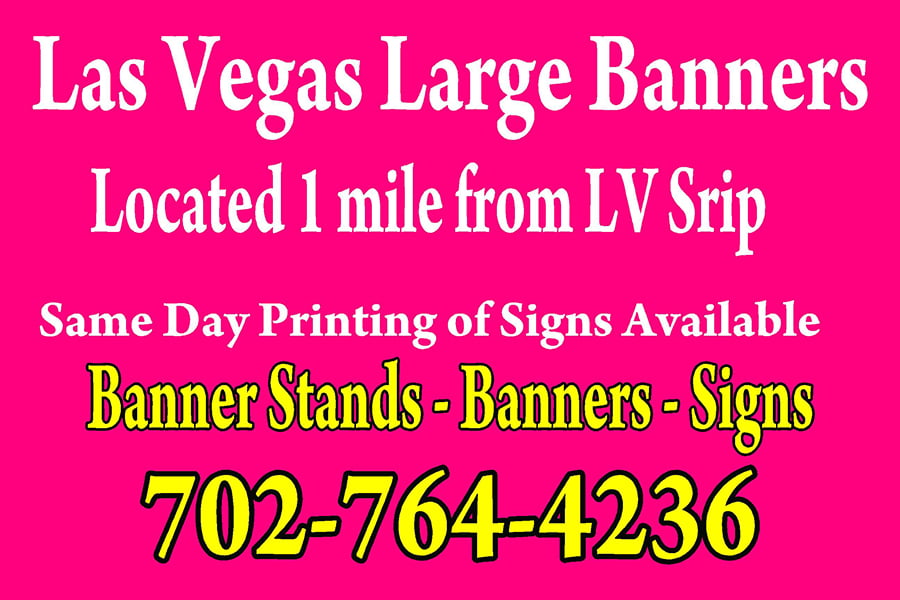 Can Rush Order Retractable Banners Be Used At Show Venues ?
Retractable banner signs are perfect for the event venues in Vegas. These compact signs expand to very large signs when fully extended. The most common economy banner stand holds a 33 x 78 banner graphic. So that equates to around 17 square feet of printable space. That is a lot of space to fill on banner. Many pictures and text will fit on 17 square feet of space. So to make a large graphic, many times people will print two banner stands and place them next to each other. So this makes the two pull up banner stands look like one large graphic. But if you put three banner stands side by side, you have a 9ft x 6 1/2 ft sign graphic that is most impressive.
All the Las Vegas retractable banner stands come with a carrying case and full color graphic. So that means you can have as many colors on the banner as you like. Also you can have pictures and logos printed on the banner stand.
Same day retractable banner stand printing is available in Vegas. Contact one of the local sign stores for more information if you should need emergency rush order sign printing.