Pull up banners Vegas are popular signage. These portable banner stands are in big demand during the busy convention and trade show season. The roll up banner stands are self standing. So this makes them a very popular type of display sign at events. Since trade show booth signs are needed, it is nice to have portable display signs that can be moved around. The versatility of these signs makes them a crowd favorite. These Las Vegas banner stand signs are ordered a lot for events and shows. So since there are hundreds of events and shows held annually in Las Vegas. Many pull up banner stands are needed.
The vendors and companies displaying at the shows like the low cost of these banner stands. So they order them in advance and just pick them up in Las Vegas when they arrive. We are already taking orders for the Sema 2022 convention signs. CES convention signs are also already being ordered. Banner stand signs for the CES convention are just part of the sign requests.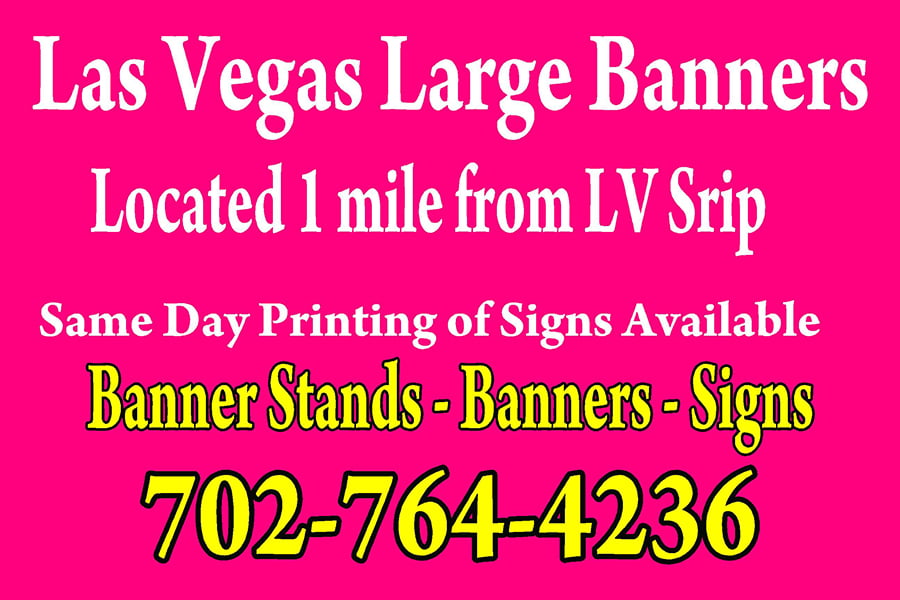 Pull Up Banners Vegas Come in Many Sizes
The 33×78 pull up banner stand is the most economical and popular stand we sell in Las Vegas. So these roll up banner stands all come with a telescopic pole for height adjustment. So this allows for the perfect height fit on your sign. They also come with a nylon travel bag to make moving them around easy. The banner stands also come in deluxe versions as well with wide chrome bases. The widths of the stands range from around 24″ to around 60 inches wide. The height range from around 78″ tall to around 92″ tall.
Same day 89109 banner stand signs are also available. Many sign shops in Las Vegas service the trade shows and conventions and have state of the art printers. So these printers can print banner stand graphics very fast in high quality.