Las Vegas portable banner displays are very popular at conventions and trade shows in Las Vegas. So these portable banner stand displays can be moved around easily to the exact location you want. The set up time for these retractable banner stands is minimal. So it takes about two minutes to set up a banner stand.
The banner stands come in many sizes to meet your advertising needs. The economy 33″ wide x 78″ tall banner stand costs around $125.00. The deluxe banner stand measures out to 33″ wide by 80″ tall and comes with a wide chrome base. Many additional banner stand versions are also available in taller and wider versions. So these banner stands also come in a the economy and deluxe versions. The deluxe versions usually have a wide chrome base and look very professional.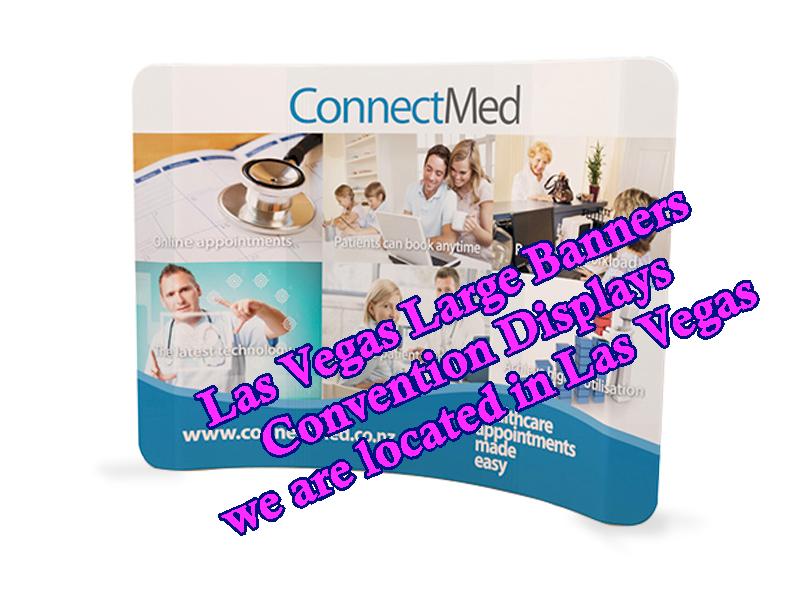 Las Vegas Portable Banner Displays Come In Big Sizes
Many vendors and companies coming to Las Vegas for an event or show want large backdrop signs. So there are sign kits for these already made up. The trade show backdrop displays usually come in 8ft or 10 ft wide. The backdrop displays also come in straight and in curved sizes. So basically you will have a backdrop sign display frame and a custom printed fabric print fits over the frame. The full color fabric print stretches over the frame. So there is tension on the fabric and it keeps it wrinkle free and looking good. So full color print means you can have as many colors on the display print as you like. Pictures and images can also be printed on the fabric as well.
Your Las Vegas trade show sign company will have more information on these great and popular trade show signs. Contact a sign shop today and see how they an help you.