Las Vegas event backdrop signs are hugely popular for event booth signage. These event backdrop signs are being placed at the rear of display booths as background signage. So as the people attending the event are walking by your booth. They get to see your large backdrop sign display. So with smart businesses printing pictures and images of their products on the signs. People are easily able to identify the nature of your business. As they ask questions regarding your products, the sales people can use the backdrop banner signs as a reference point. So these backdrop signs help identify and explain your products and services to the potential customers.
Tradeshow event backdrop banners can be custom printed to any size needed. These large banners can be as big as 10ft tall by 150 feet wide. But the most common size backdrop banners are 8ft x 8ft banners and 8ft x 10ft banners. The banners are all full color. So this means during the banner printing process you can have as many colors printed on the vinyl banners as you like. So pictures and images can also be printed on the event banners. While normally the material used is a 13 ounce vinyl banner material. Fabric banners printed on a wrinkle free material are growing in popularity. Event fabric banners are slightly more expensive but wrinkle free.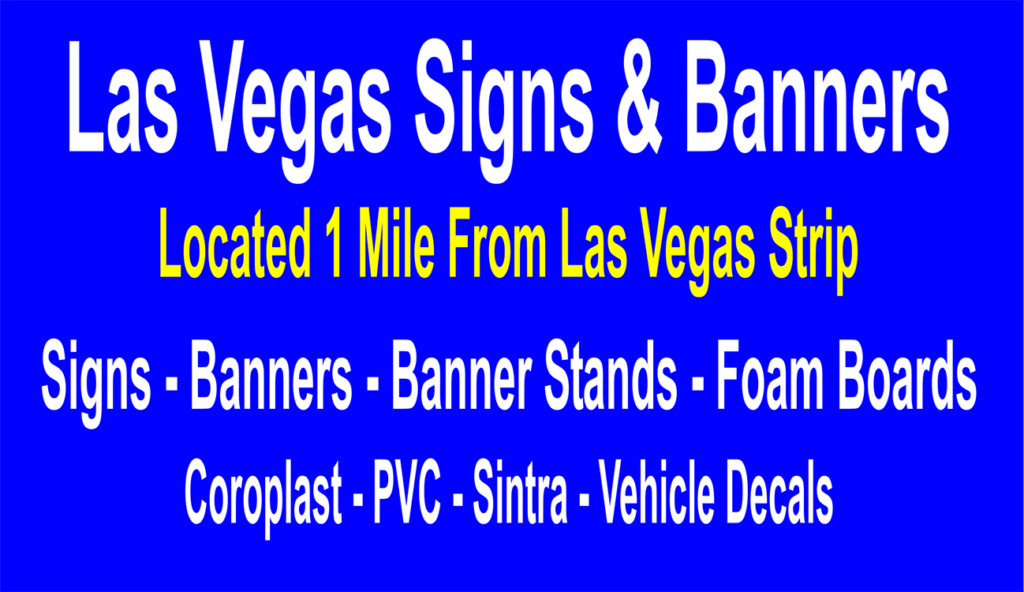 Las Vegas Event Backdrop Signs Are Not Difficult To Set Up
Event backdrop banner signs are not difficult to set up yourself. So why pay expensive union labor to set up your booth. The banner signs can be purchased with an adjustable banner stand that displays the banner. Also backdrop sign kits in the 8ft wide and 10ft wide sizes are available. These event sign kits are very easy to set up and take down. They come with a travel bag for easy transportation. Your local Vegas sign shop 89109 can assist you with more information.