Large adjustable banner display Vegas are needed at the event and shows held in Las Vegas. These backdrop banner displays are perfect for the back of display booths and events. The adjustable banner displays allow for a very large banner to be placed into a banner stand for viewing. These banners are typically 8ft x 8ft banners and 8ft x 10ft banners.
So these tradeshow backdrop banners can be a multitude of sizes to meet your marketing needs. The large banners are all full color banners. So this means you can have as many colors printed on the banner sign as you like. Also pictures and images can also be printed on the banner. The banner can be finished with grommets every two feet on all sides to be able to display in the banner stand. The Las Vegas banners can also have pole pockets placed at the top and bottom of the banner. So this way a pole can slide through the pocket and be displayed that way. The adjustable banner stands are then positioned to stretch the banner. So this way the banner has a wrinkle free appearance and looks very professional.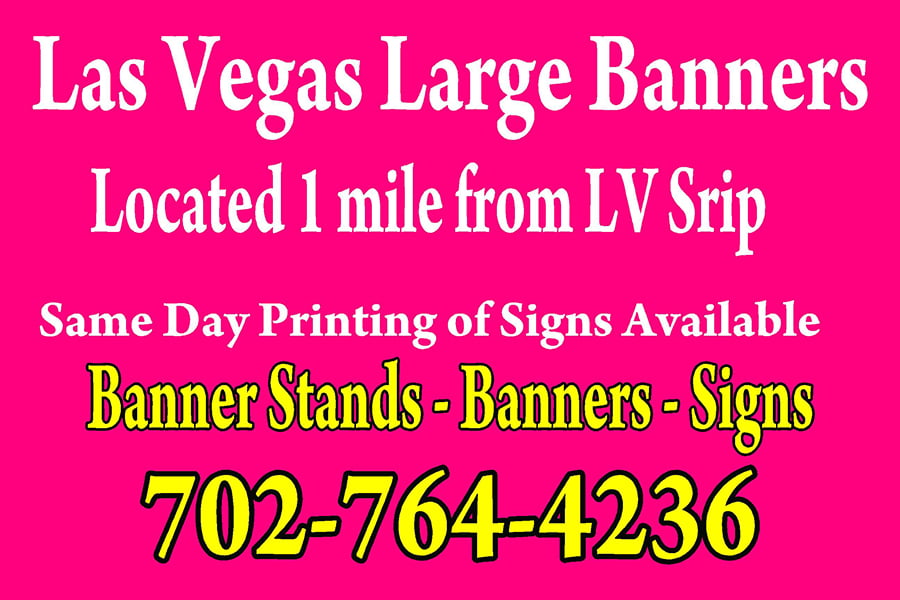 Large Adjustable Banner Display Vegas For Trade Shows
Las Vegas trade show sign displays can be many sizes. Many companies will use a approx 8ft tall x 20 foot wide display sign as a backdrop. These adjustable banner displays come in kits and are easy to assemble. They all come with a carrying bag that make for easy transportation of the convention display signs. By carrying the stand into your event venue, you can save a lot of money on expensive union labor.
Your local Las Vegas convention sign company will have more information on these great signs and banners. Give them a call today and see how they can help you present your company at the next show.