Cheap trade show backdrop Vegas are in need for the many conventions and events held in Las Vegas. Vegas is a major destination for trade shows and conventions. There are hundreds of these events held in Las Vegas every year. Some of the largest events are held in Vegas like the Consumer Electronic Show, SEMA and many others. So these events attract thousands of the businesses and manufacturers from all over the world. People attend these events from all over the world and several million people come to Las Vegas annually for these shows. So many trade show banners and trade show signs are needed for these events.
Many of the vendors and businesses displaying at these events prefer to have their sign graphics made locally. So this allows for easy access and reduced costs. Shipping companies are expensive and many times the signs show up damaged or not at all. So many companies simply have their graphics made for the event and then throw them away at the end of the show. In these cases, the companies do not want to spend a lot of money on something they are only going to use for four or five days. Cheap trade show signs and cheap trade show banners are needed.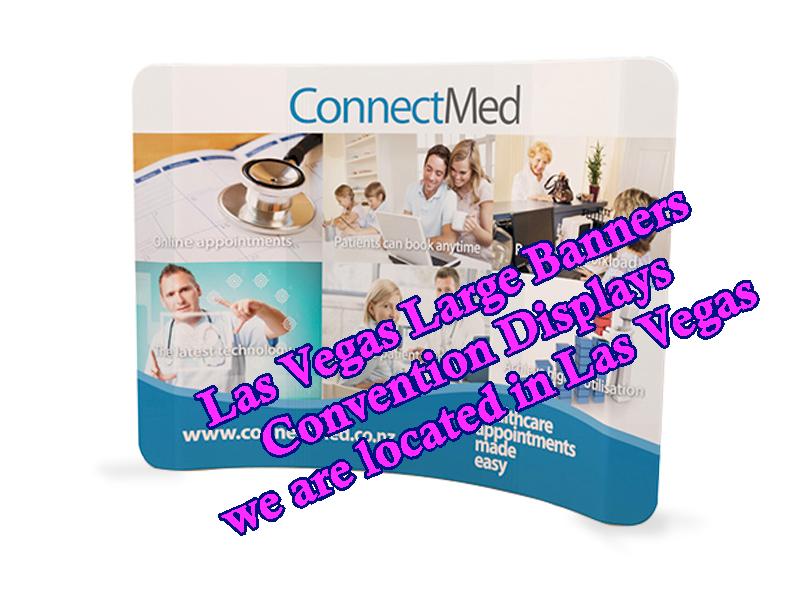 Cheap Trade Show Backdrop Vegas Come In Many Varieties
Las Vegas backdrop signs can be banner stands, pop up displays and banners. So tradeshow backdrops are made in kits that are easy to set up. The kits generally come in 8ft or 10 ft lengths. These tradeshow backdrop sign displays can be straight or curved. The backdrop banners can also be made 8ft x 8ft backdrop banner or 8ft x 10ft backdrop banner. These large banners are then placed on to a adjustable banner stand that is self standing.